Nepal: Day 5, up high in Muktinath
We woke up to the breathtaking views of the mountains from our hotel. It felt so nice to be away for the busy streets of Kathmandu and Pokhara and in the peaceful setting of Kagbeni.
I have not yet taken the time to talk about the food. In general, the cuisine here in Nepal is simply delicious. It's a mix of Indian food, a bit of Chinese and here in the North, a little Tibetan influenced too. For breakfast our favorite is Tibetan bread: a hybrid between bread and fried donuts, along with a masala omelette, made with vegetables and delicious Indian spices.
For the other meals the traditional Nepalis dish is Dal Bhat, often eaten multiple times a day. You start with steamed rice and curry vegetables, then mix them together with your hands (not the left one! that hand serves a different unholy purpose, if you get what I mean).  When you have a sticky ball of flavored rice you pop it in your mouth and repeat. Also readily available are all of the great curries of India and, of course, the Nepali version of dumplings, the mo-mo: MO-MO!
The plan for  today was to take a shuttle up to the sacred place of Muktinath, sitting  at an elevation just shy of 4000m, hike up a bit more, and ride all the way down to Kagbeni.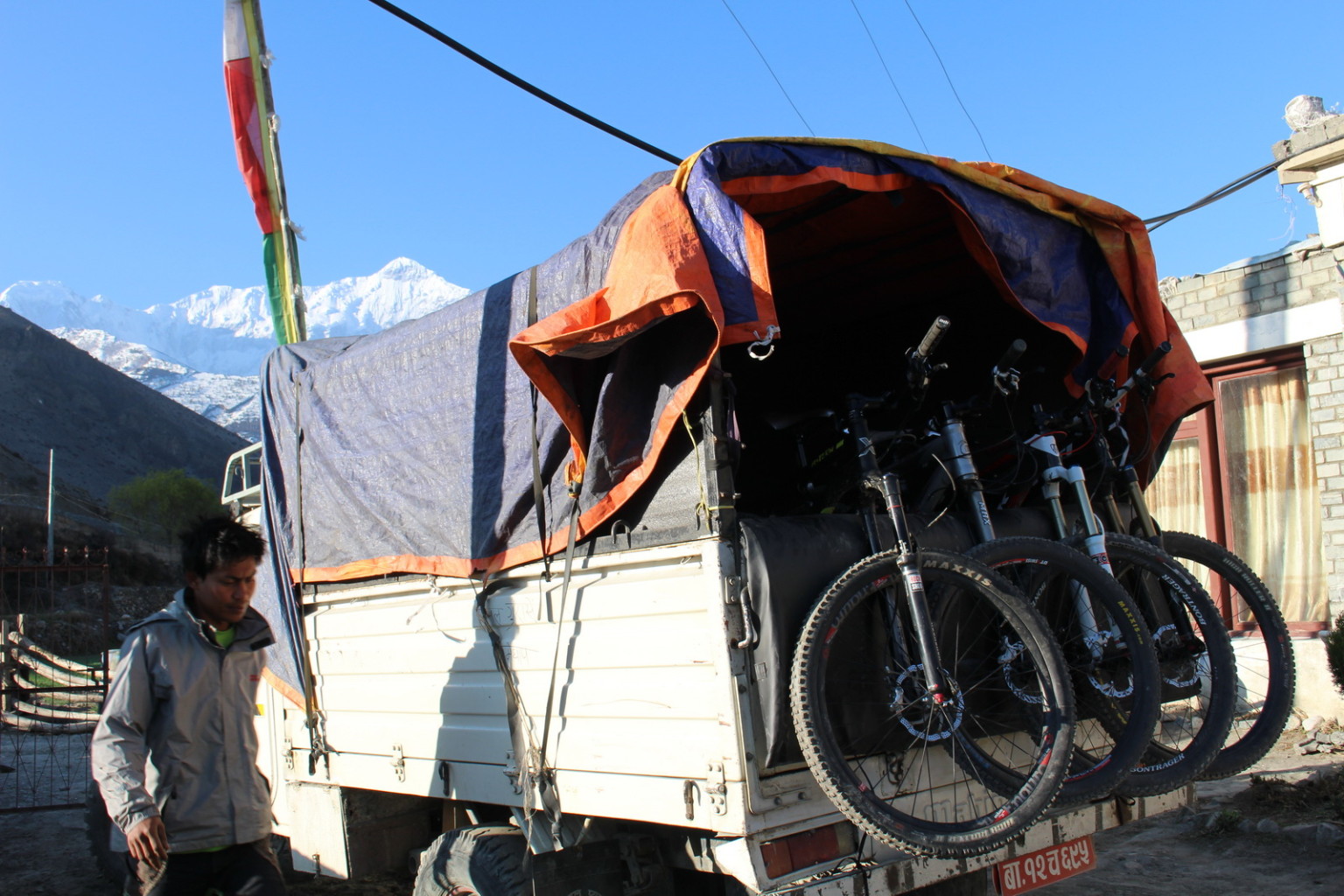 Our guides are simply amazing, here's 2 of them: Dinesh and Saloman. We also have with us Alex, also known as 'the Green Lantern', as he is very fast on his Commencal hardtail.
There is still a lot  of snow in the mountains so we had to break the shuttle trip in half, walk over the snow covered road and hop back on a another shuttle on the other side. Meanwhile, the jeep with our bikes was taking a snow-free longer route.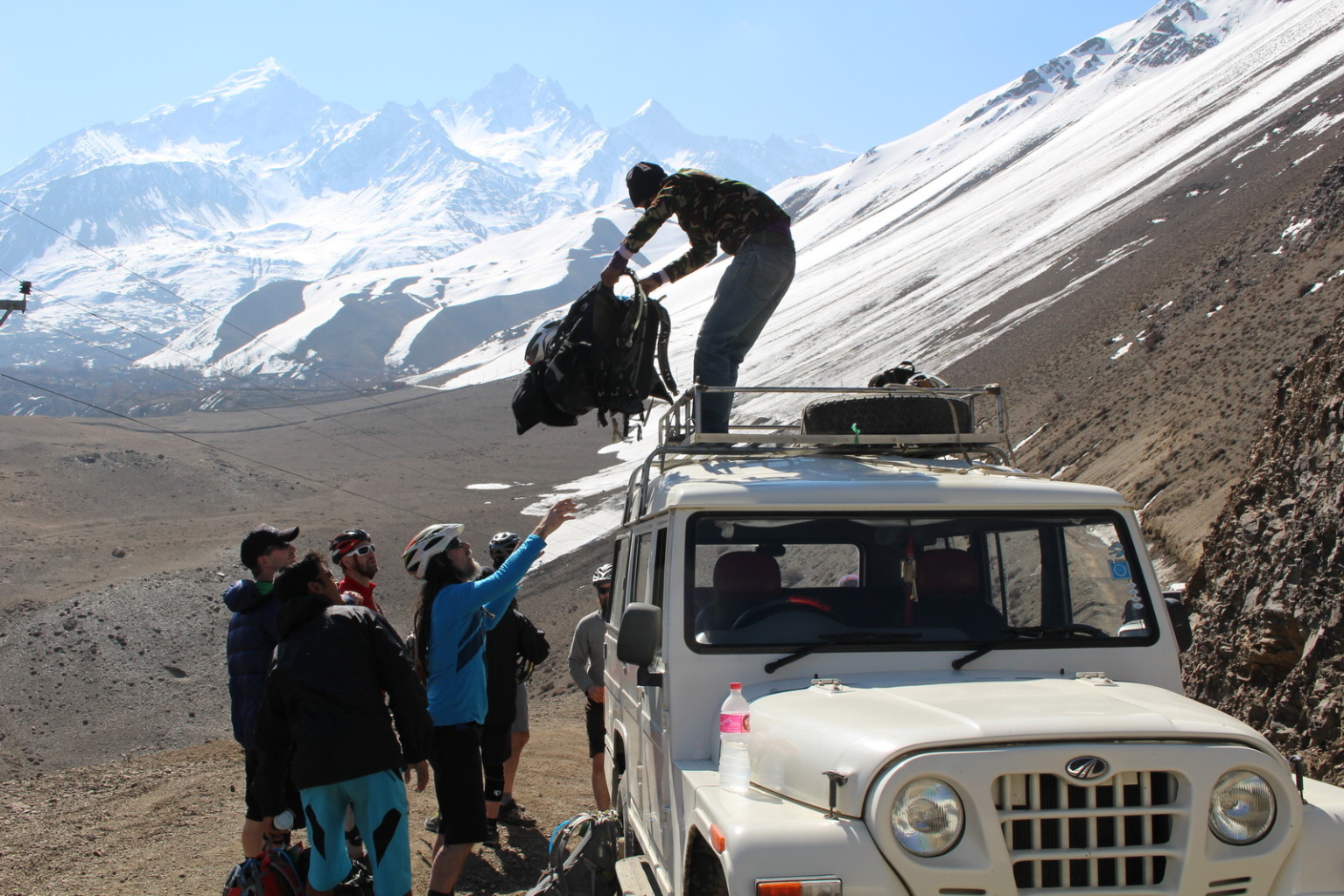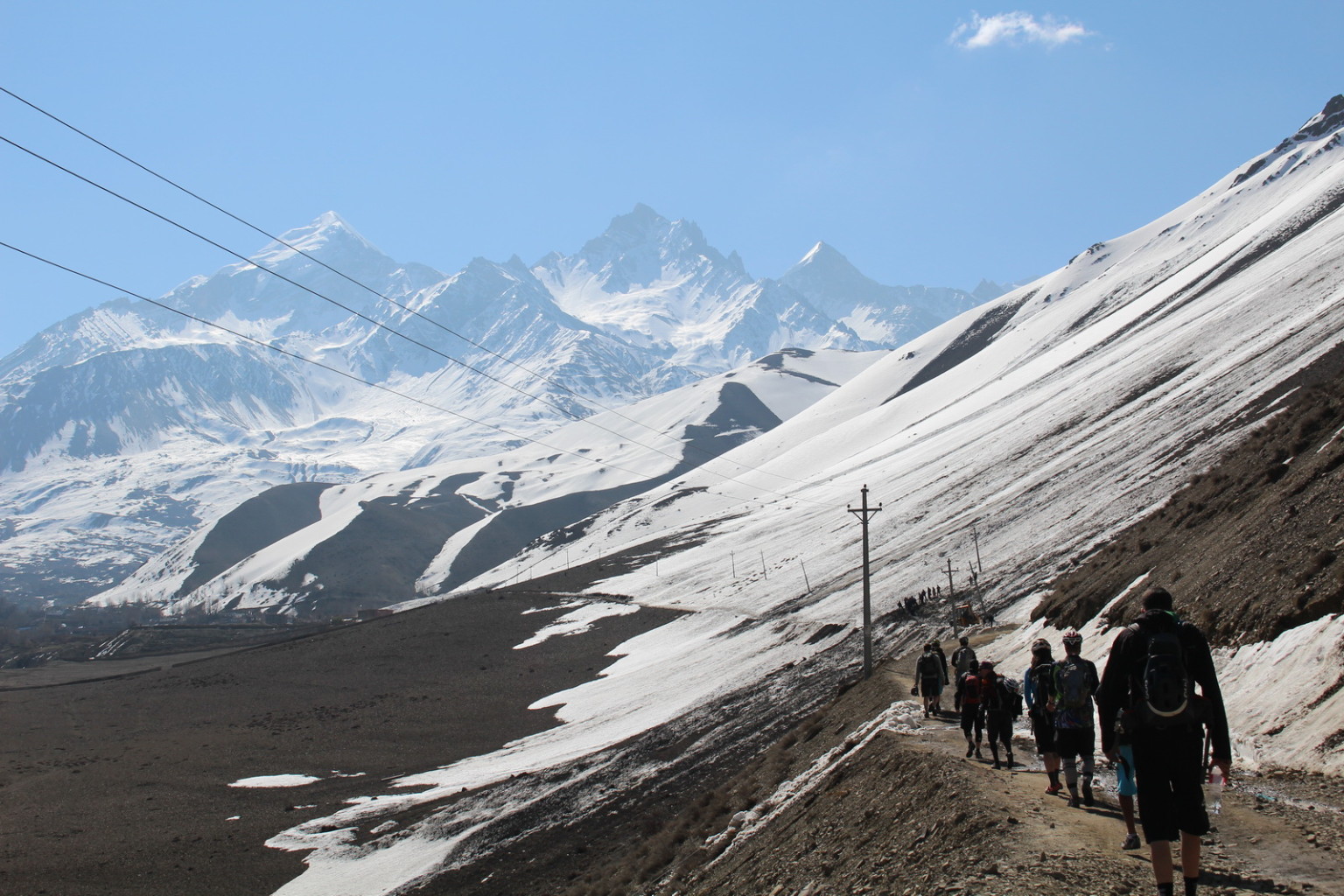 During our walk we passed by a couple of villages and saw some interesting things, such as this solar powered oven.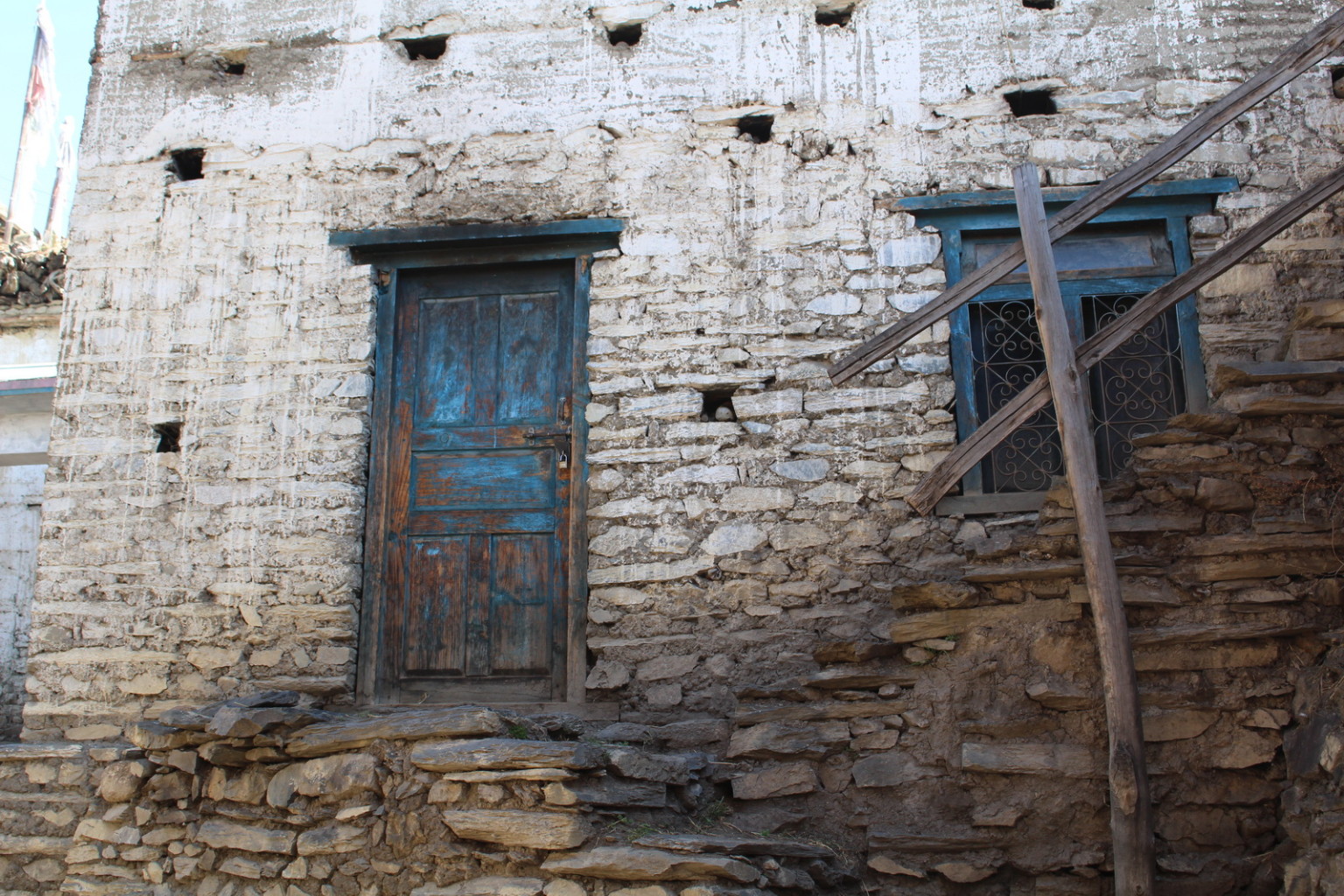 Every town has a monastery. This one had some interesting paintings.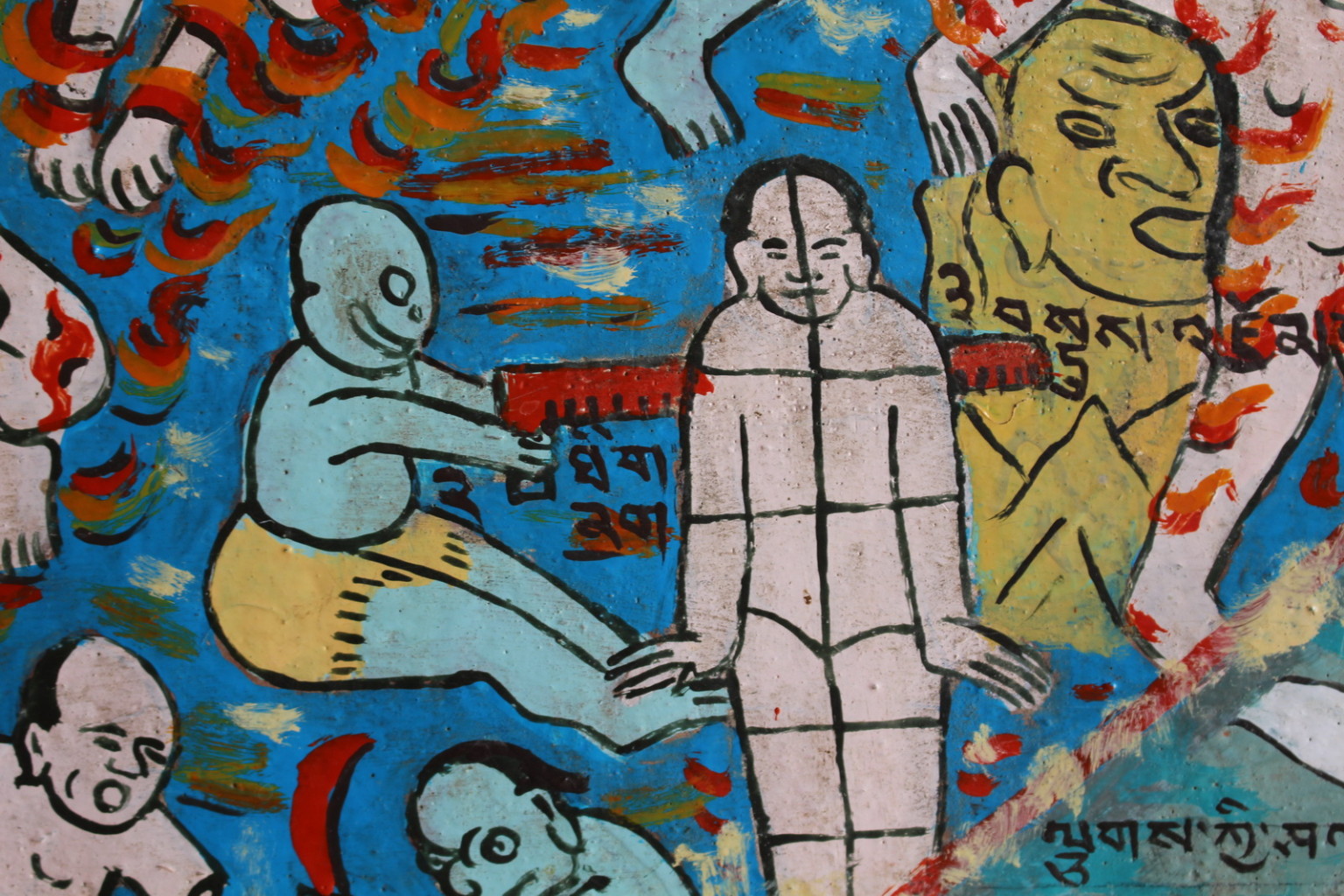 The village of Muktinath sits just below the actual pilgrimage site of the same name. We stopped in the Bob Marley café to get some incredible food:  Pizza with fresh yak steak and yak cheese, and Yak Fajitas– it was simply delicious, and the terrace offered an unforgettable view.
We then hiked\biked to the temple. The trail was surrounded by snow and huge white mountains, we couldn't not be mistaken,we were in the Himalayas.
For people of Hinduism and Buddhism alike, this is a important pilgrimage site. It's important because it represents earth, fire and water all in one place, thanks to the eternal flame powered by natural gas coming out directly from the ground. Jeff was the only one brave enough to go through the blessing by water.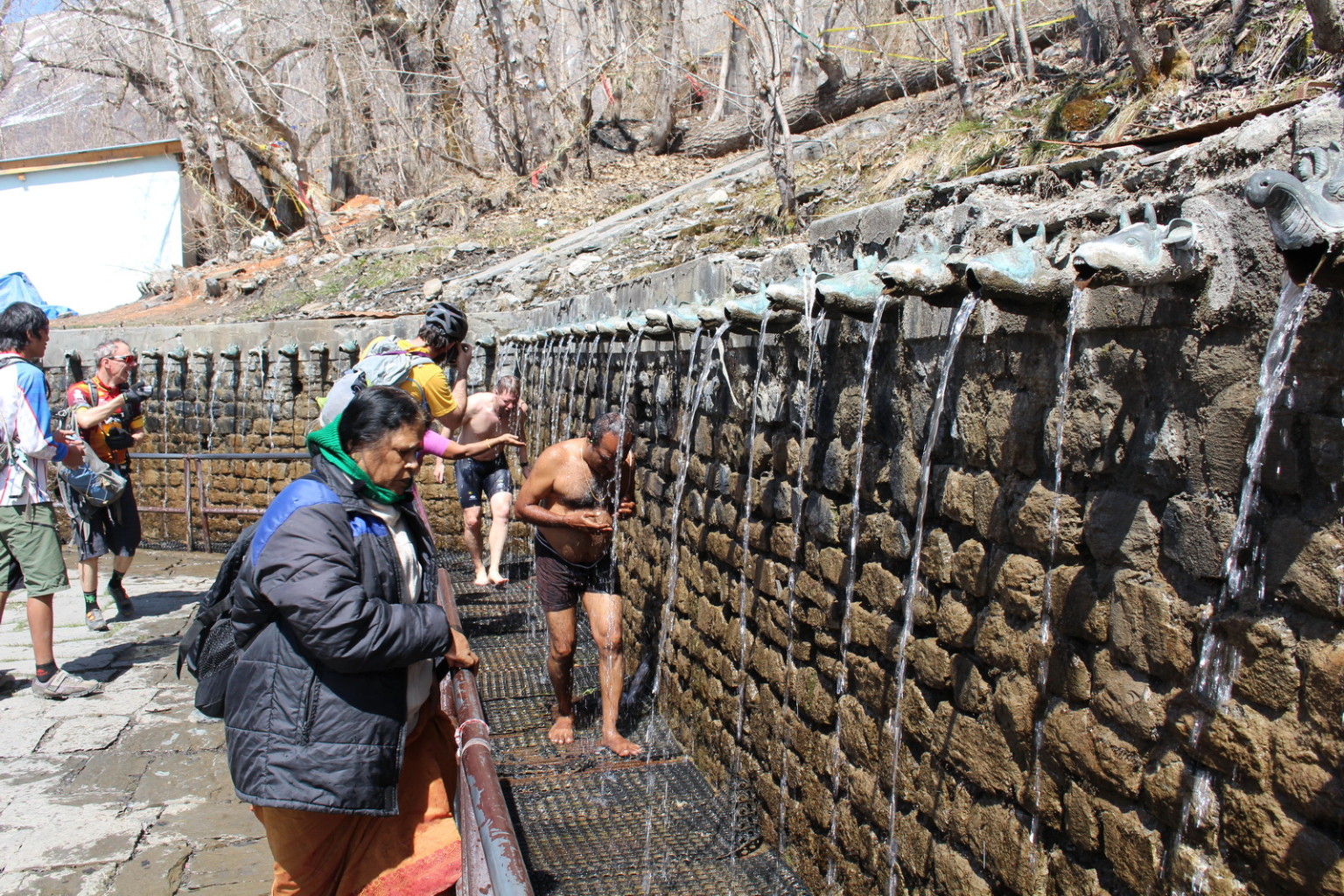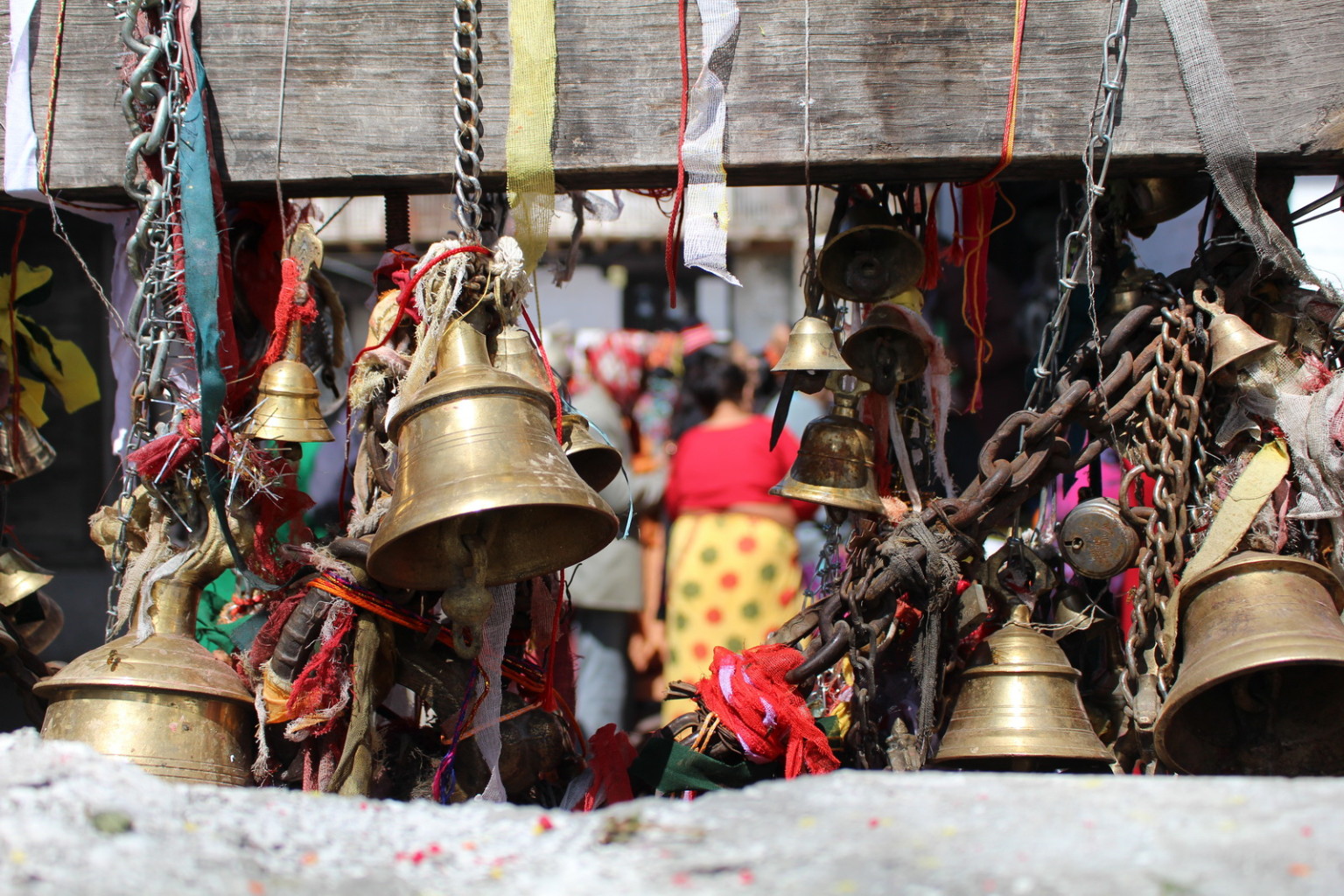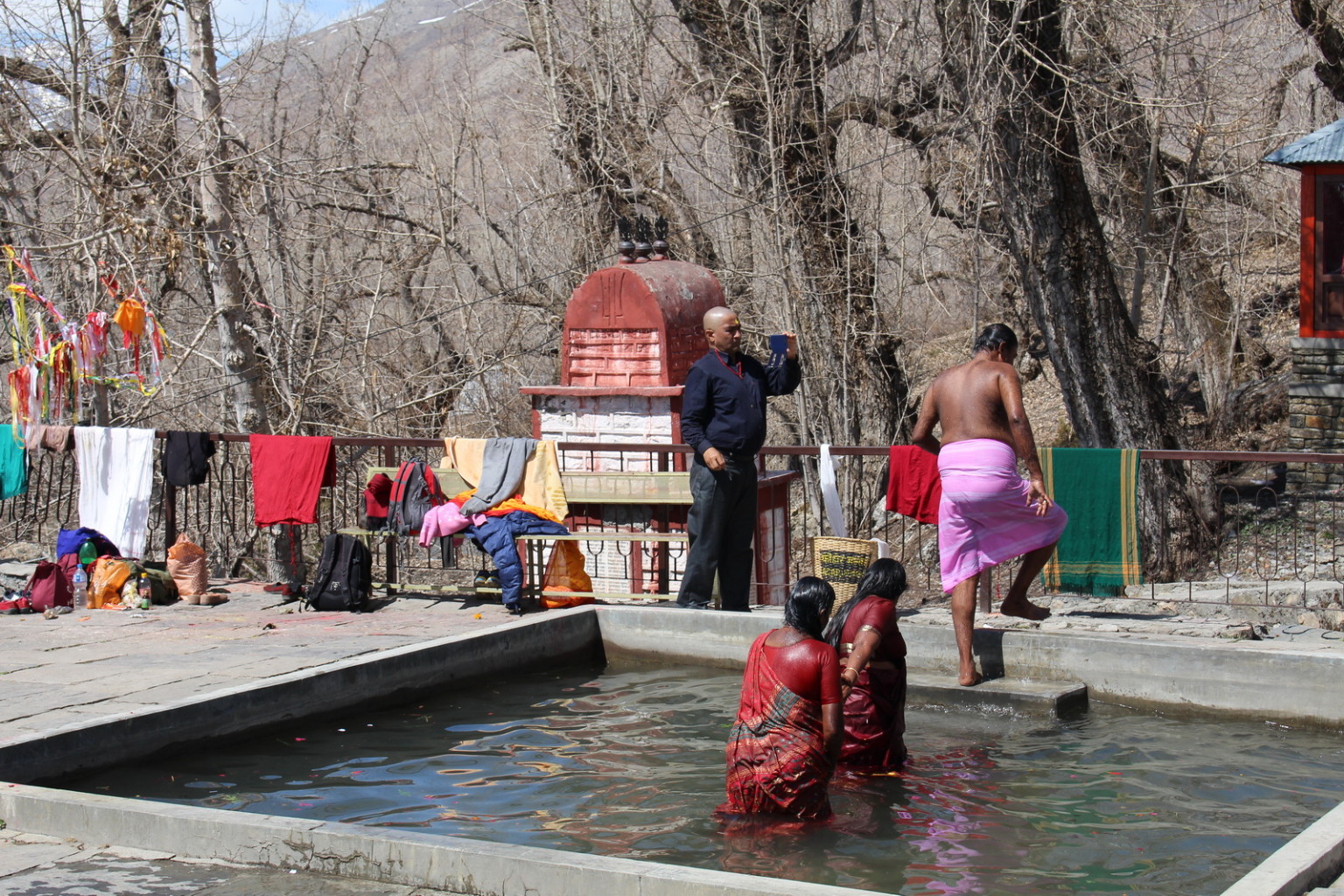 We then hiked up to approximately 4200m, at the base of the highest pass of the Annapurna hiking circuit at 5400m. 
Climbing up at this altitude is quite hard– your legs are fine but you just can't seem to get enough air into your lungs.  Minutes after stopping you are still gasping for air. We felt much better on the 1400m descent back to Kagbeni.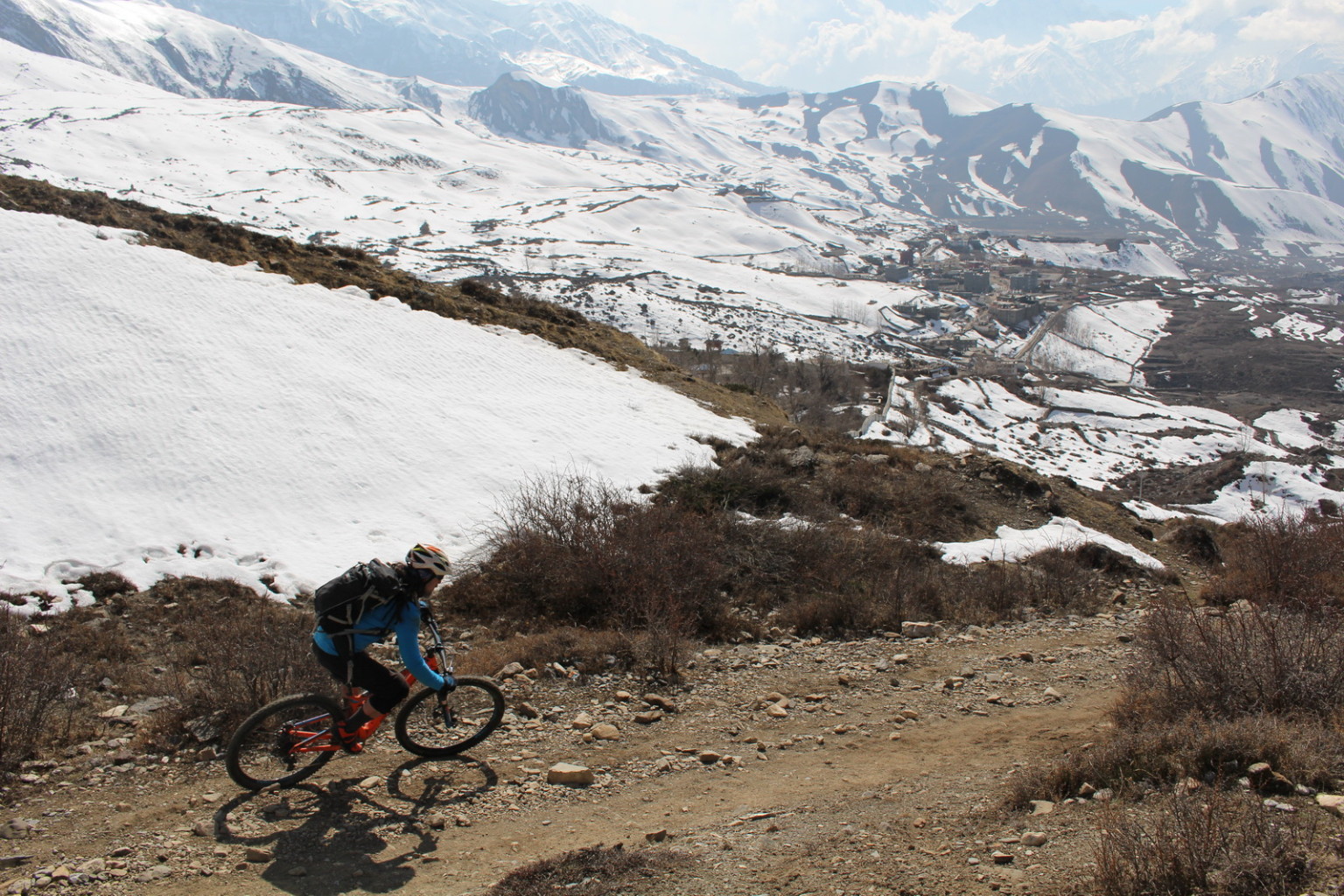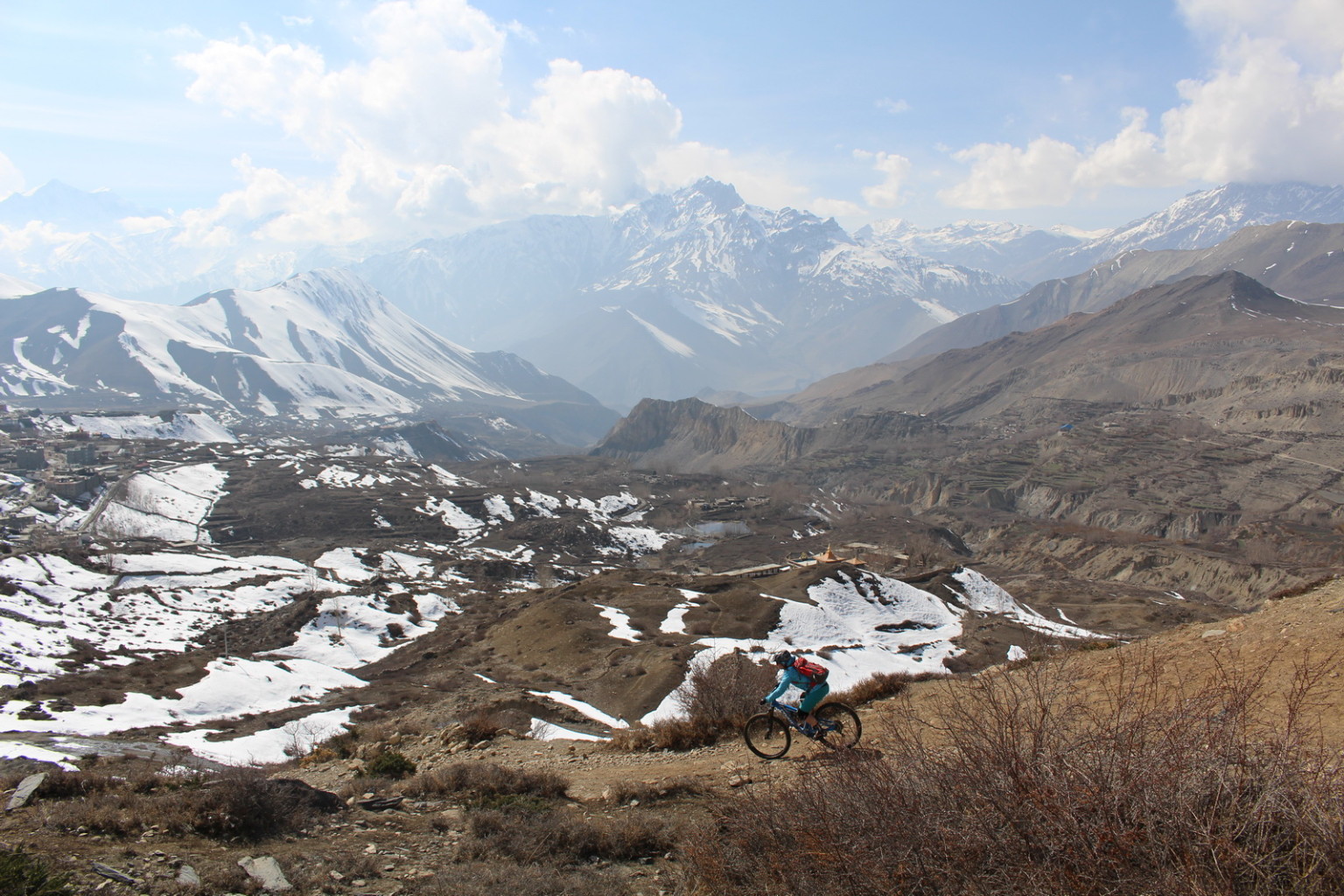 The trail was a bit snowy and wet but Endurugo was comfortable behind his goggles.
Like most of the trails we would be doing on this trip it was a challenging mix of singletracks and jeep roads. The singletracks are always "gnar"  with crazy slippery loose stuff and exposure.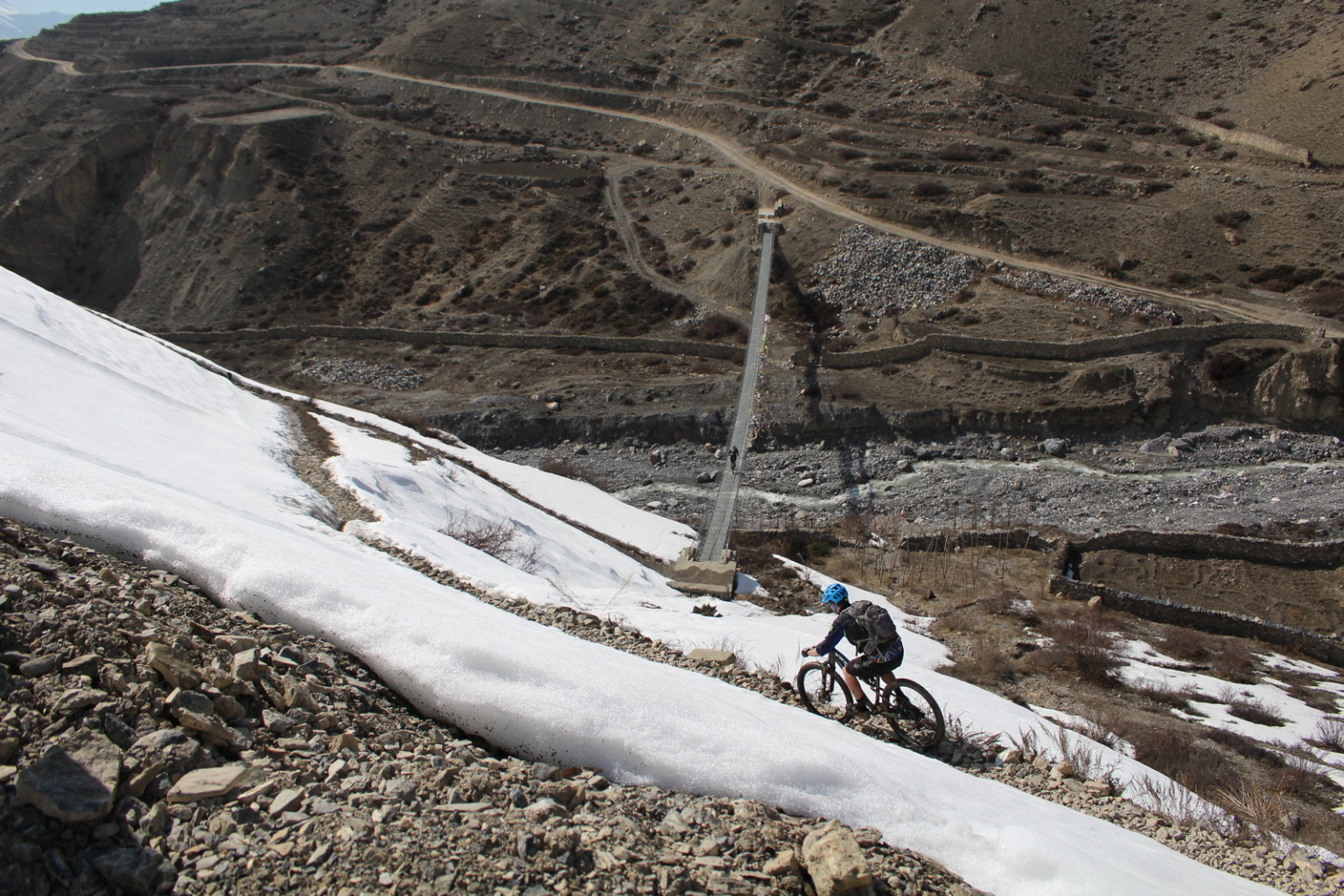 Even though jeep road riding is nobody's favorite, when you have a scenery like this it's a different story: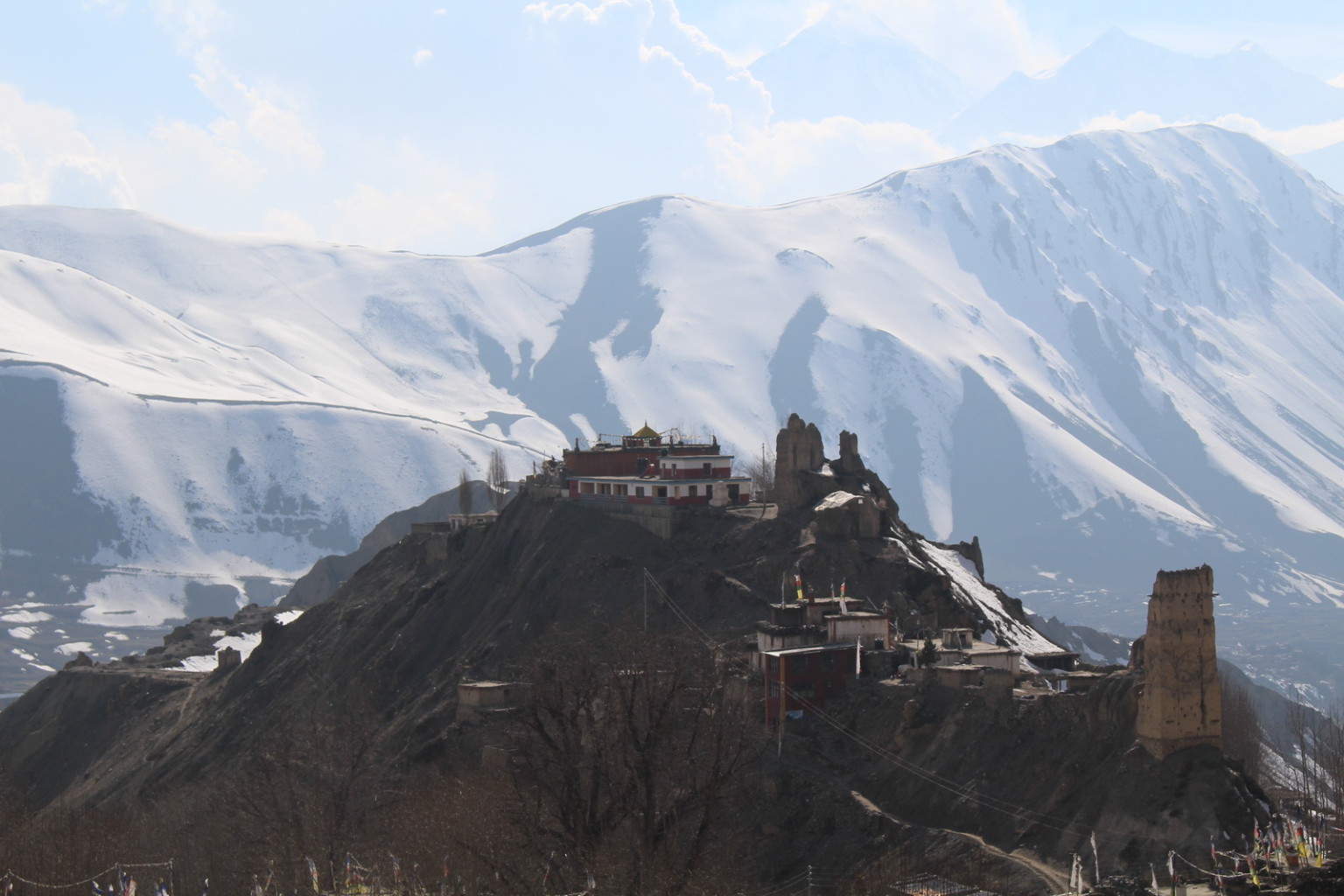 Our guides Dinesh and Saloman are passionate about biking. One is a mechanic at the Epic bike shop and the other just quit a good job as a banker to guide white men with expansive bikes into exotic territory.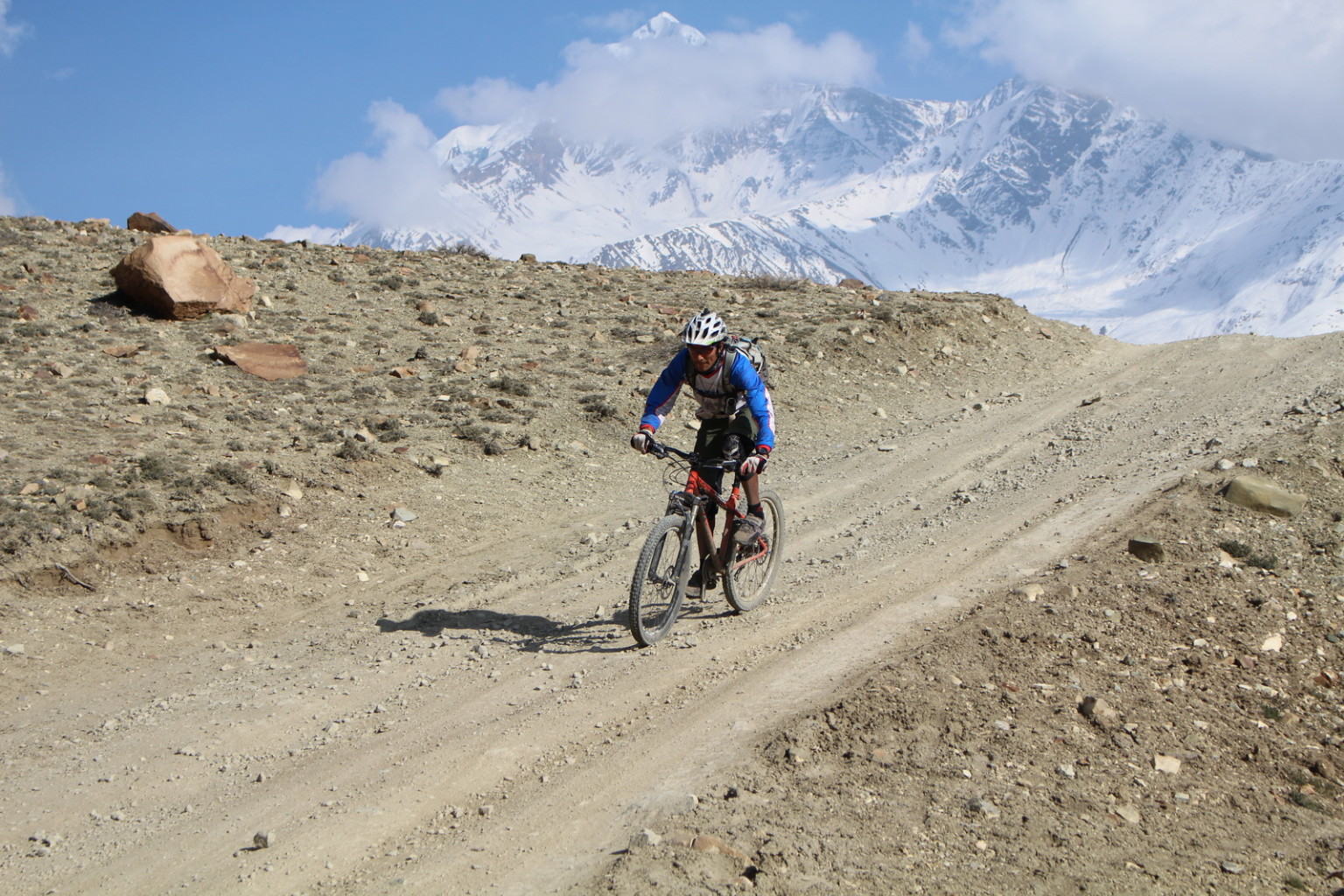 Of course, these crazy white men with expansive bikes have to find something stupid to do like climbing on walls but like Bill says: you gotta get fucked up somehow!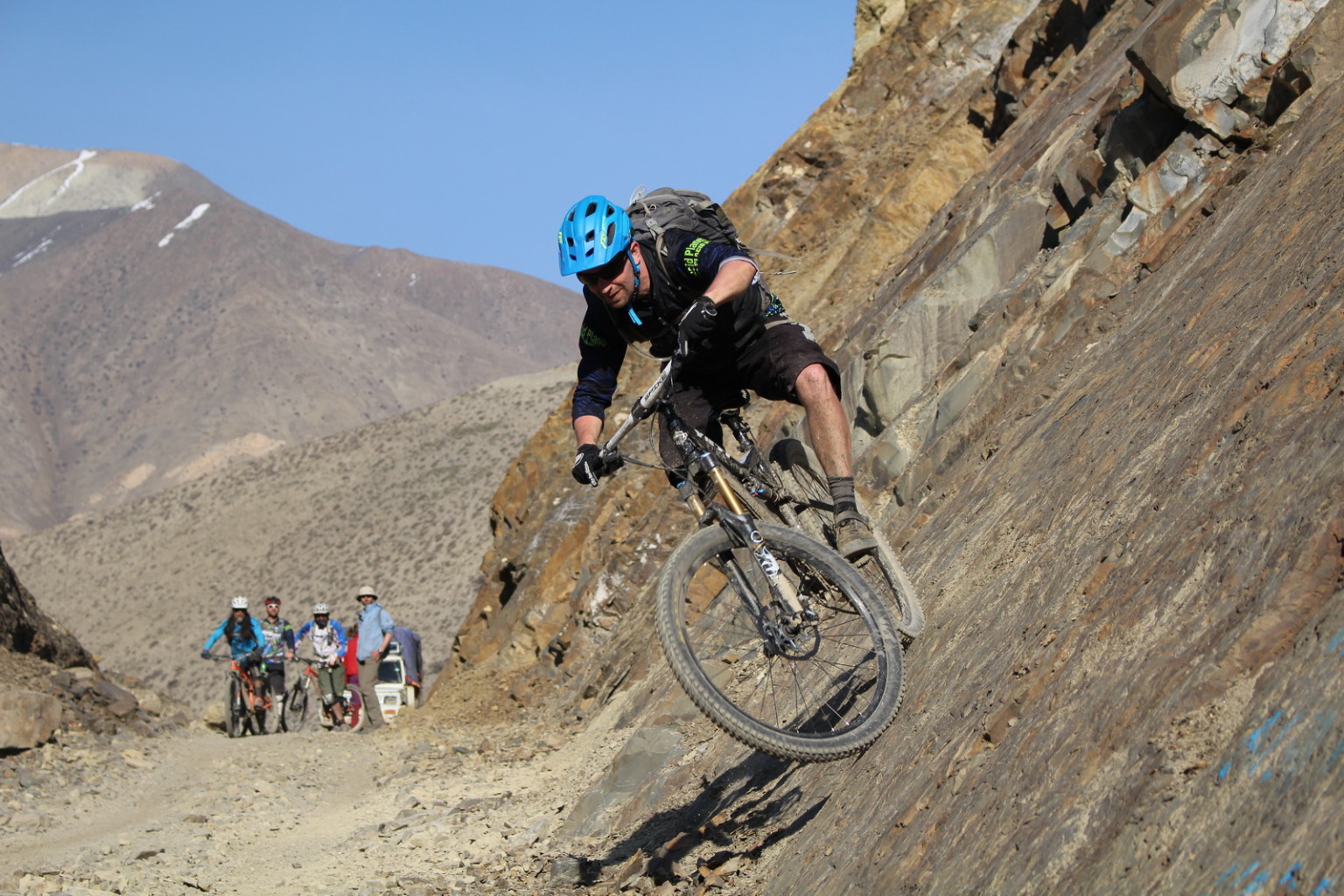 When we reached Kagbeni we again did some spectacular urban riding. We zoomed down tight corridors where herds of yak, cows or goats could be lurking behind every corner.