Nepal: Day 10-11, Kathmandu riding
Back to Kathmandu we had 2 last days to ride the trails around the capital city. Our first stop was the Nagarjun National park which sits high in the hills around Kathmandu.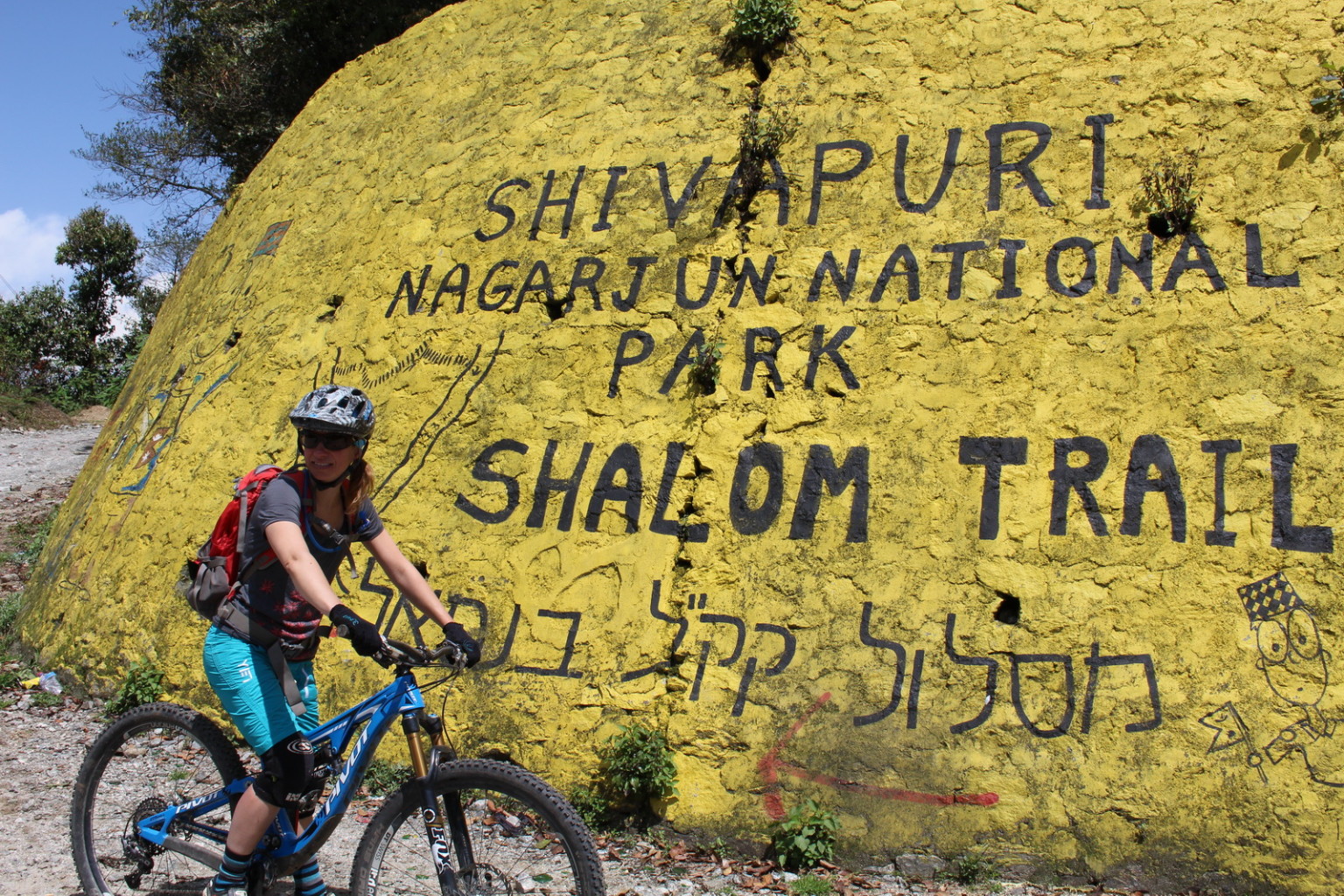 The first part of the ride was to ride a beautiful and peaceful double track that contoured the forested hill side of the park.
The descent itself started with some eroded gullies down steep clay chutes but with the prayer flags everywhere around us we knew we were safe.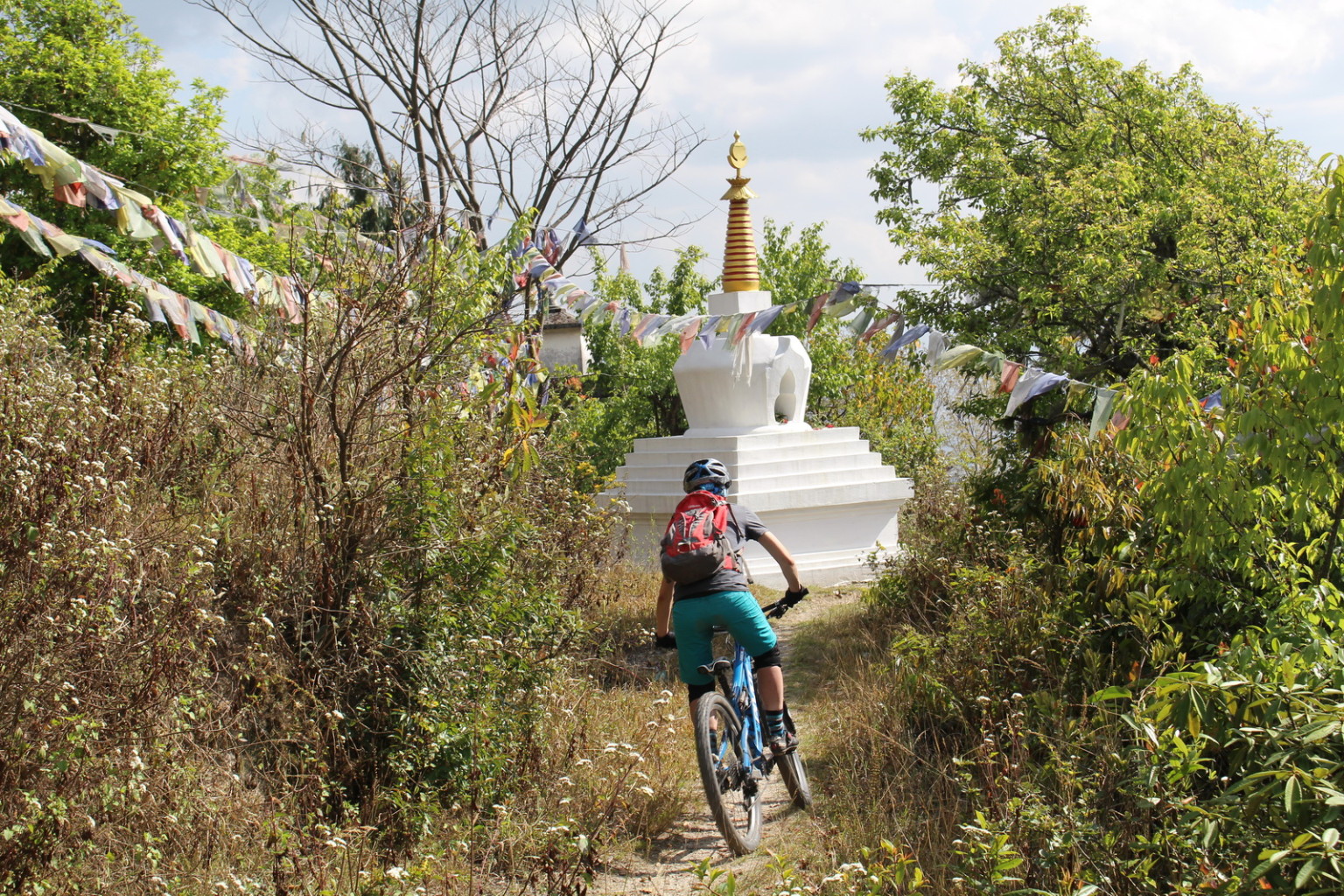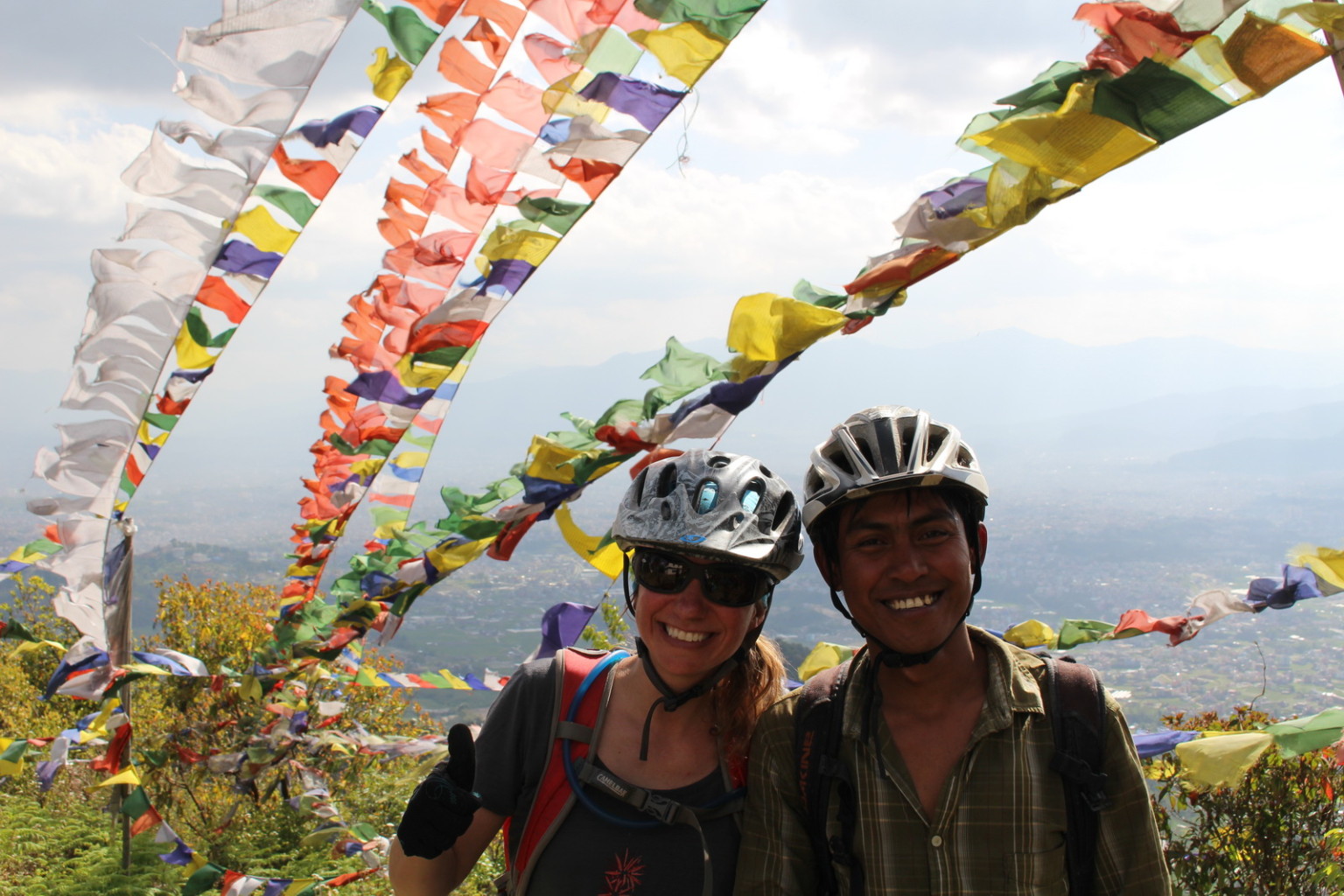 Sometimes the gully was so deep that both pedals were grinding in the clay. At one point I got a little scared and then I though what can happen? I am not going anywhere!
Ugo with his race face on.
We then reached the Heli Pad and the rest of the ride was a flowy descent trough the pines.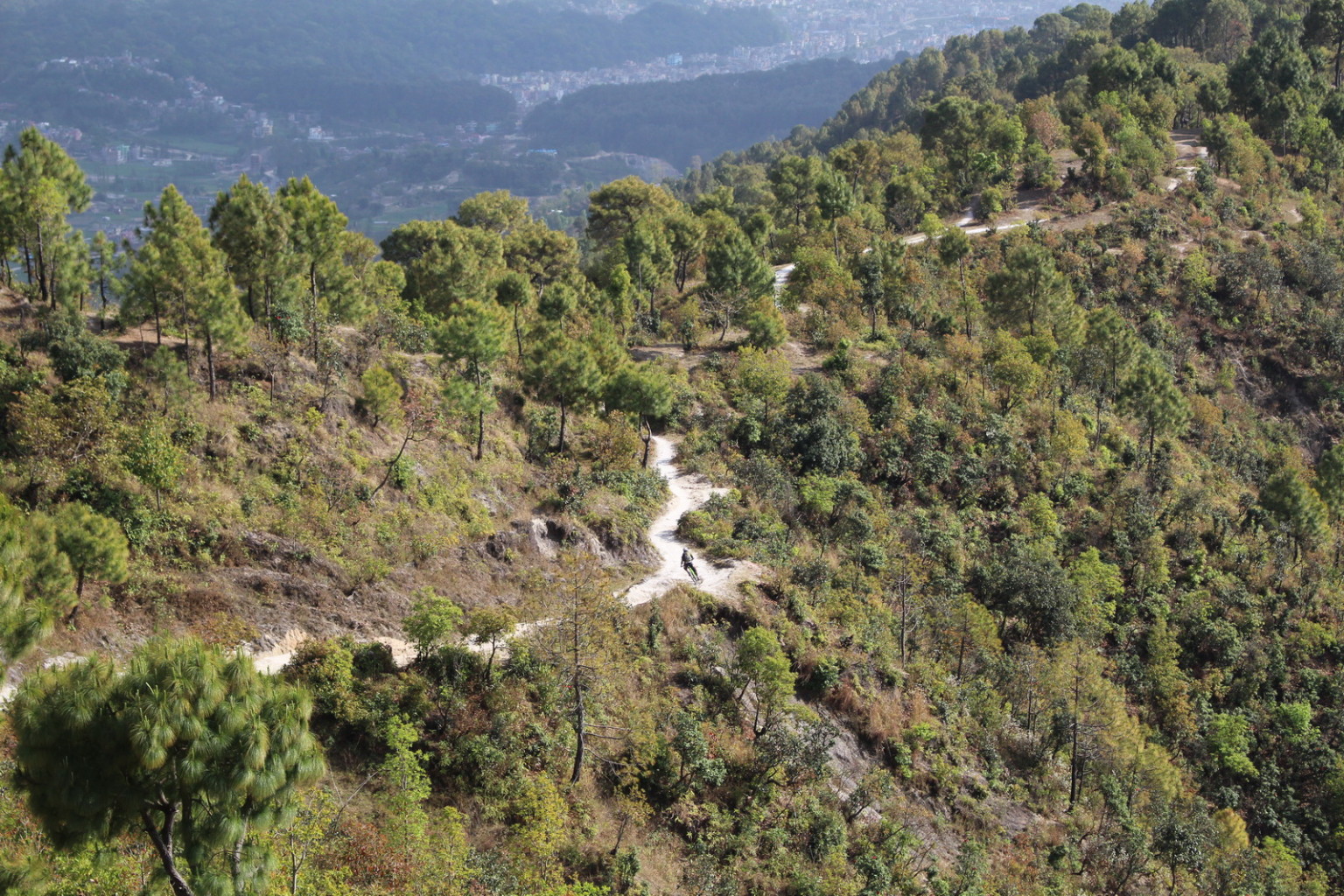 It felt awesome to be able to gain some speed and rip it.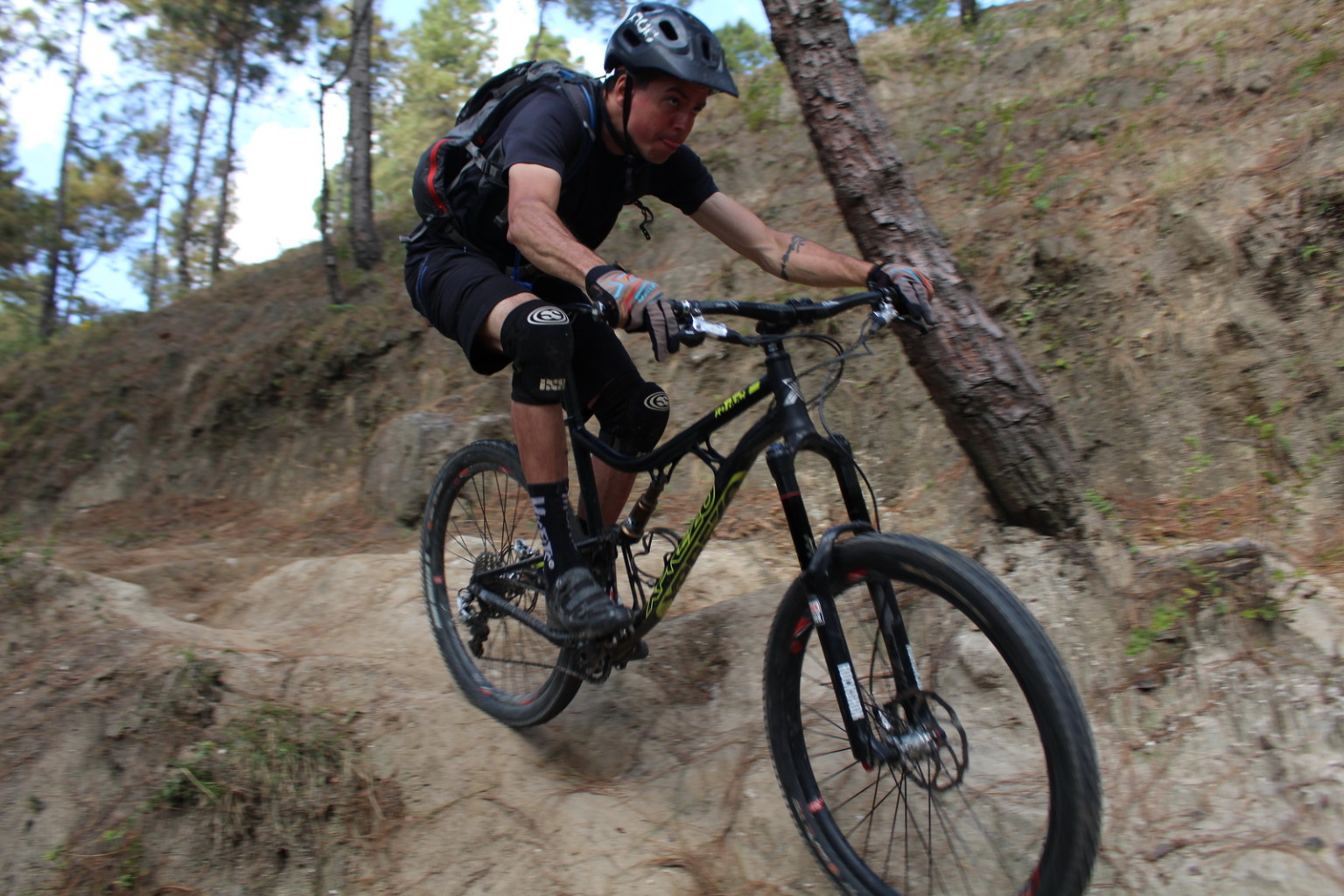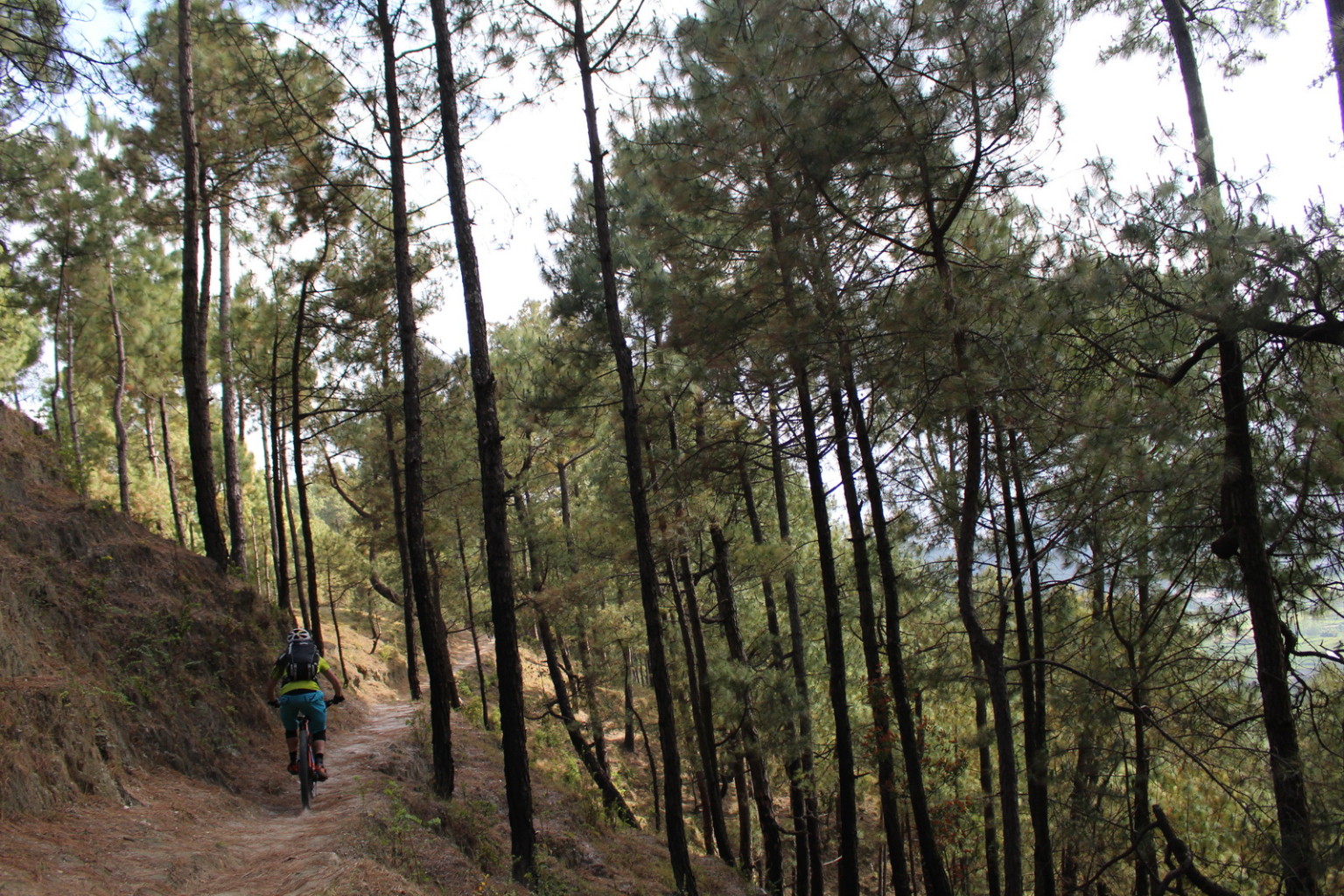 But you still had to be alert because sometimes some tricky parts are waiting around the next corner. This one had many many  lines to it.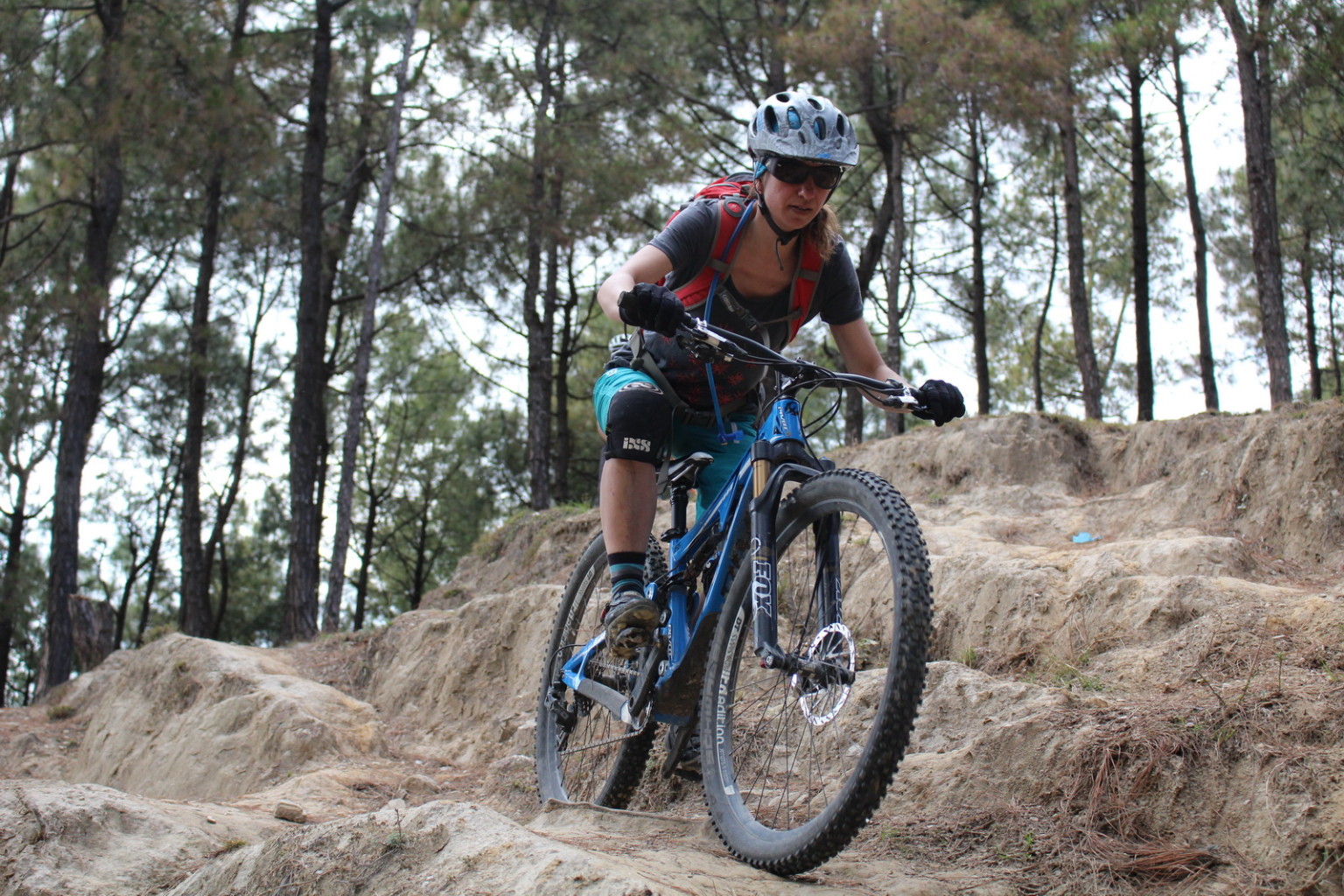 After a short rest at the hotel we were back on our bikes for a Kathmandu night alley ride. It was like riding trough a maze using secret narrow passages in the city. what a awesome experience.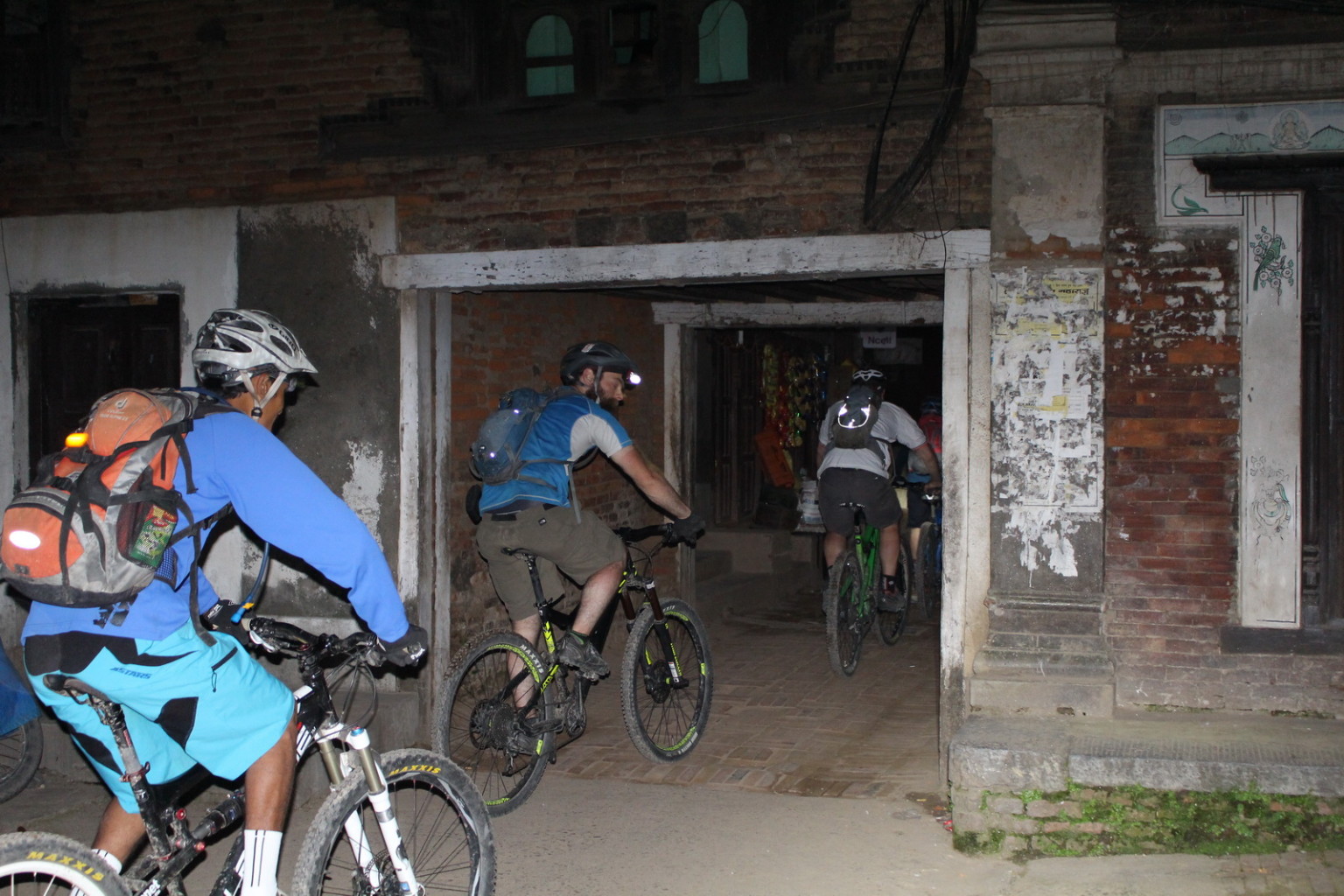 Here's a video of the night ride thanks to Jeff.
For our last ride of the trip we had some shuttles planned on a different set of hills around Kathmandu.
We had a new guide to show us around, Buntay, that knew very well the area.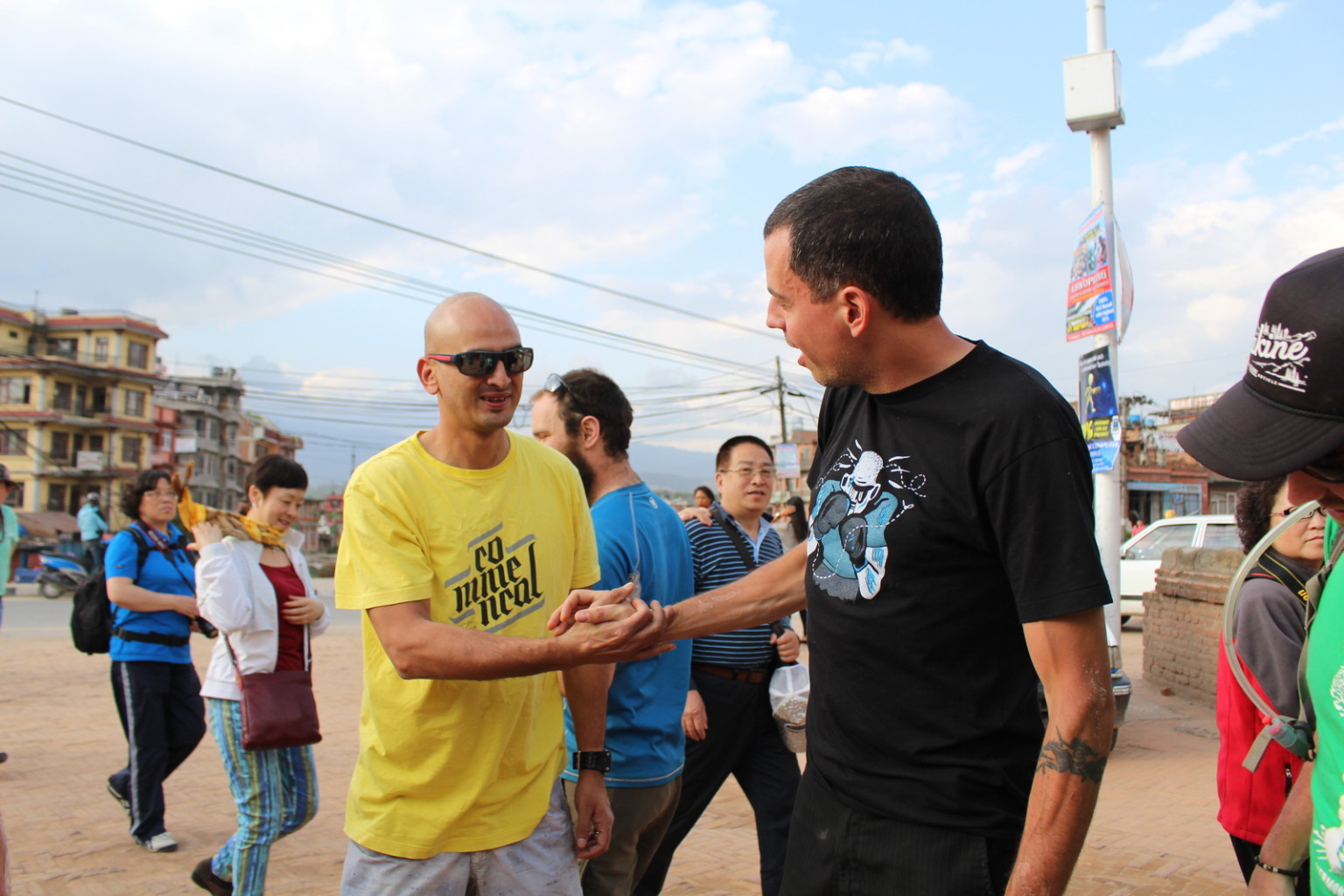 Katmandu has a huge footprint but as soon as you get to the hills everything changes. We drove through the area where most of the bricks are made. We saw people using the clay from holes in the ground, mixing it into a brick and lay it to dry. We also saw all the chimneys used to cook the bricks, according to Buntay they contribute greatly to the very bad pollution of the city.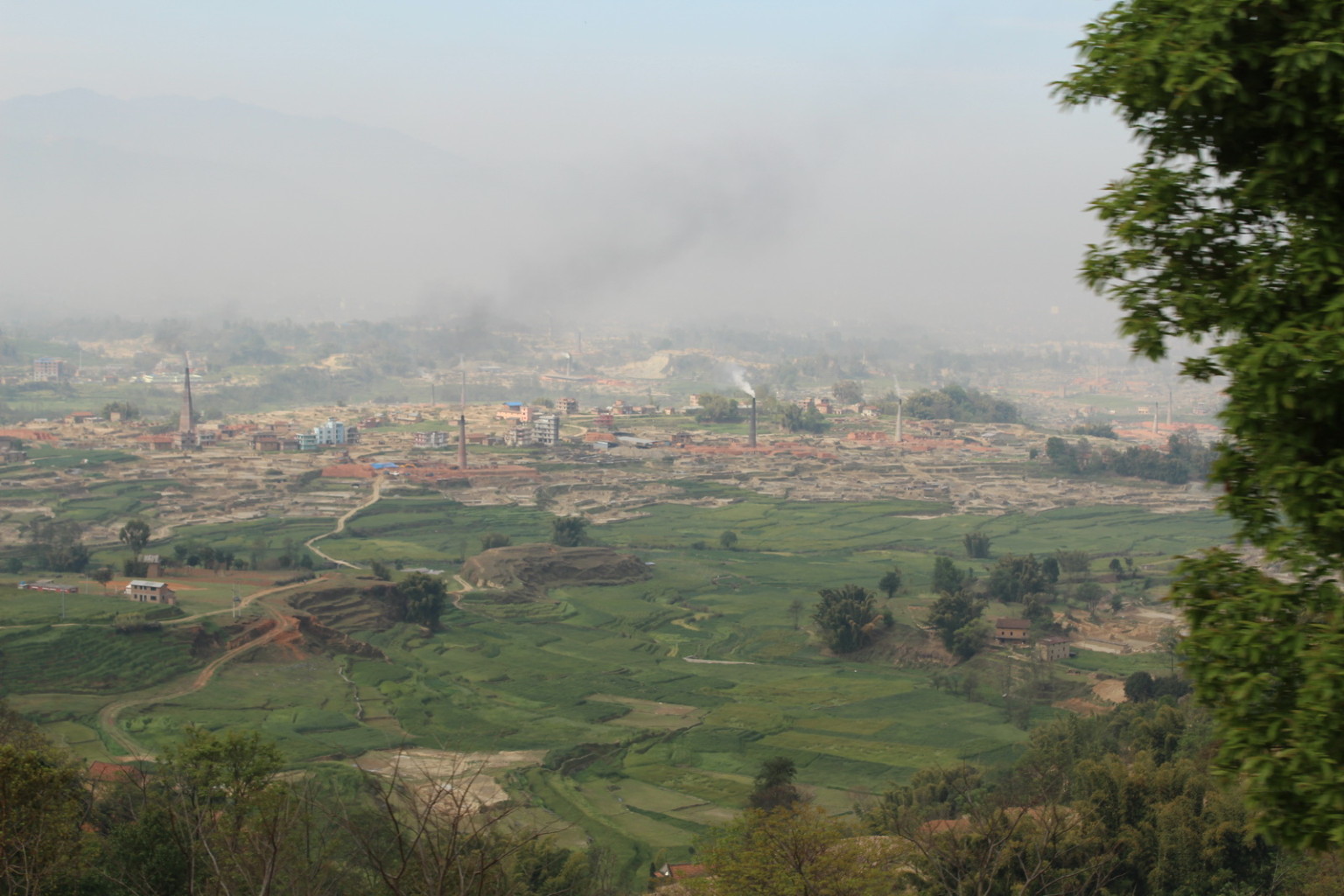 Our first downhill of the day was called Witches. Apparently this trail is avoided by locals because it is cursed and  I can say it's totally true. Since I did not believe it at first, the witches sent me to eat dirt after just a few corners, now I am a believer!
So far the riding has been totally different than what we are accustomed to and this is why we travel. But it did feel very good to hit a very fast and flowy descent where we could go as fast as we wanted.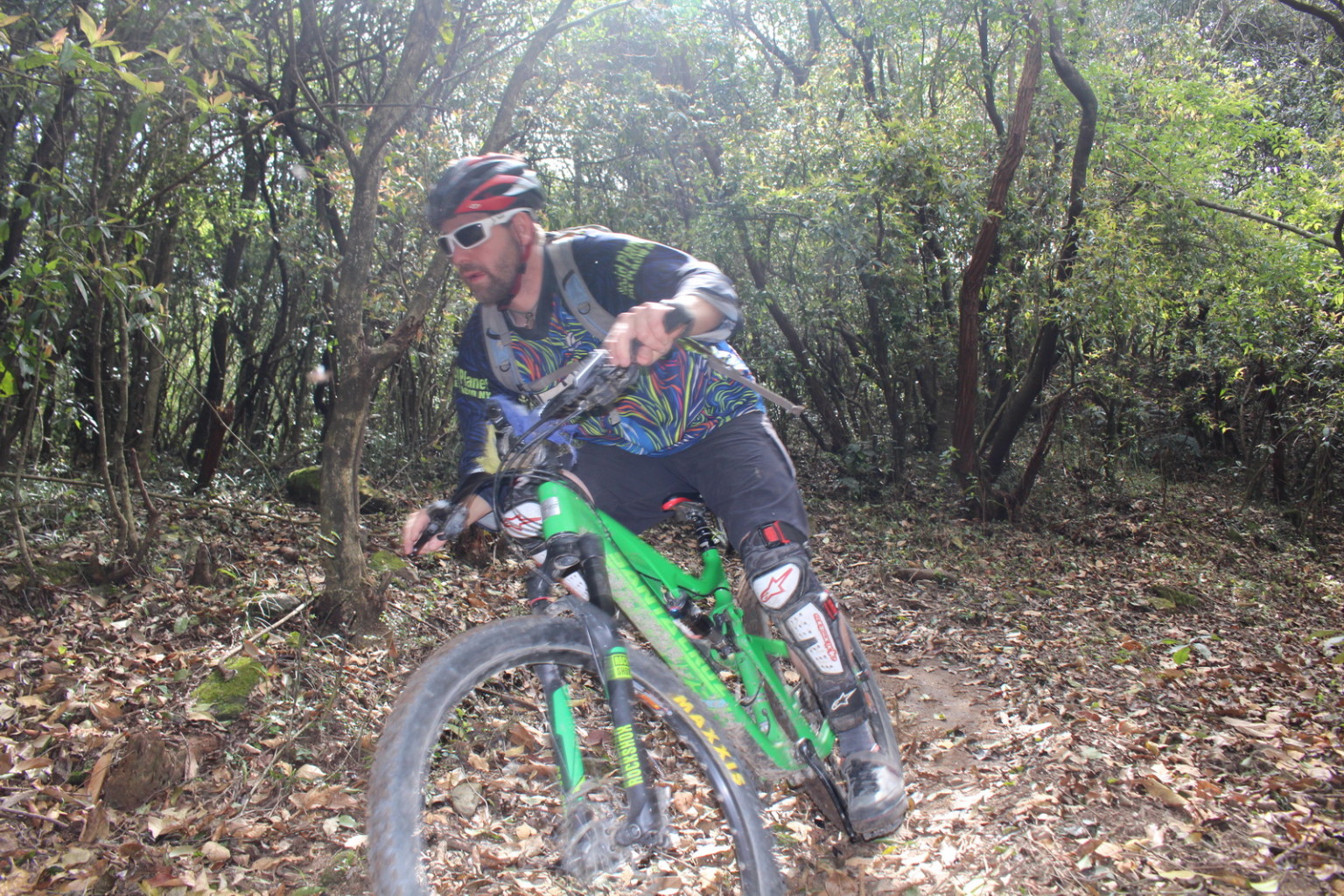 Since driving on the bad roads takes more time that bombing down singletrack on bikes we had time to chill a bit between shuttles
We did a total of 3 shuttles and we had a awesome time thanks to Buntay that knew all the good trails. He says that there is a lot more so we know who to call if we are ever in the area again!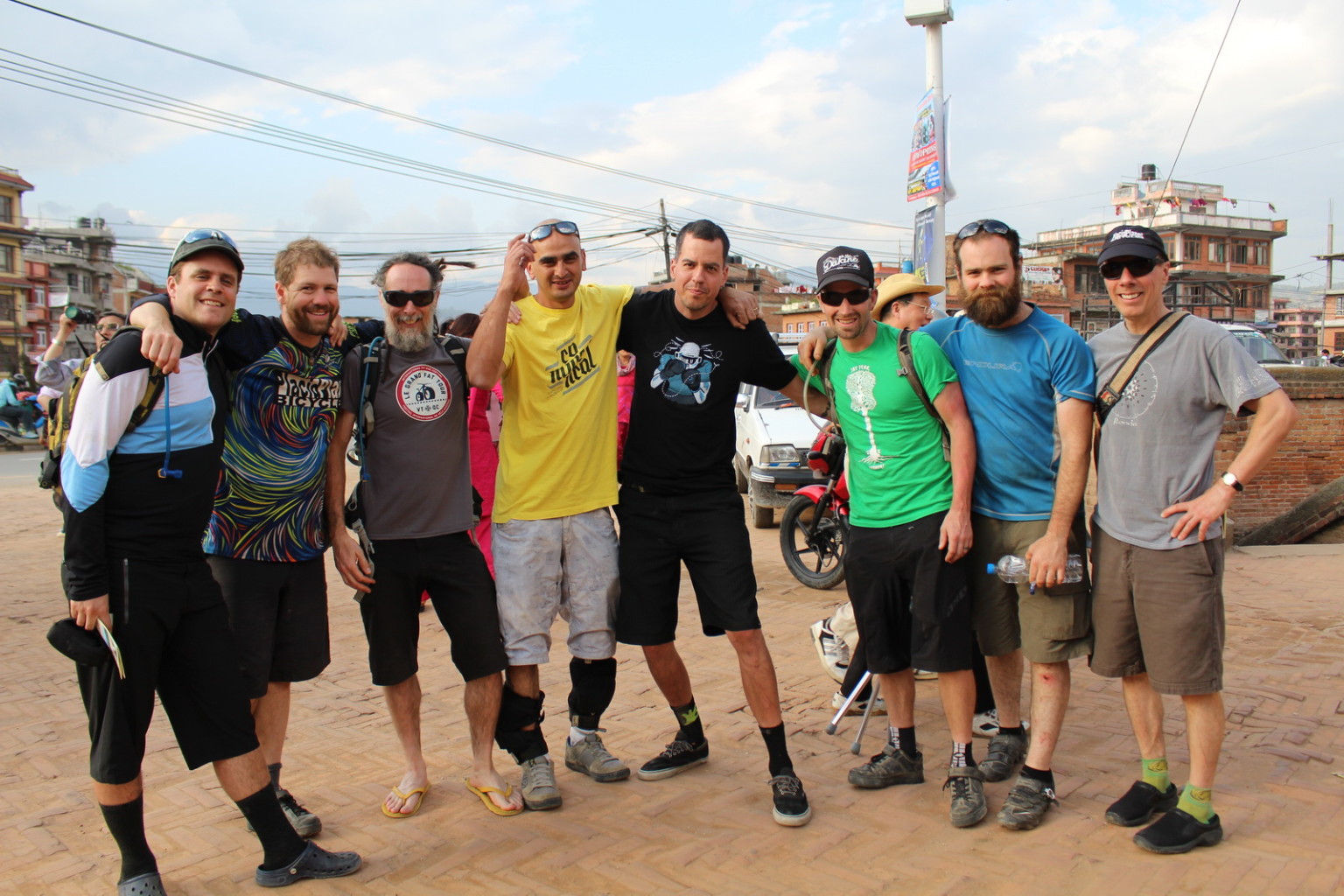 After the riding we were not done yet, Epic ride Nepal had planned a big day for our last full day in Nepal. After hours of riding we got to visit the ancient city of Bhaktapur.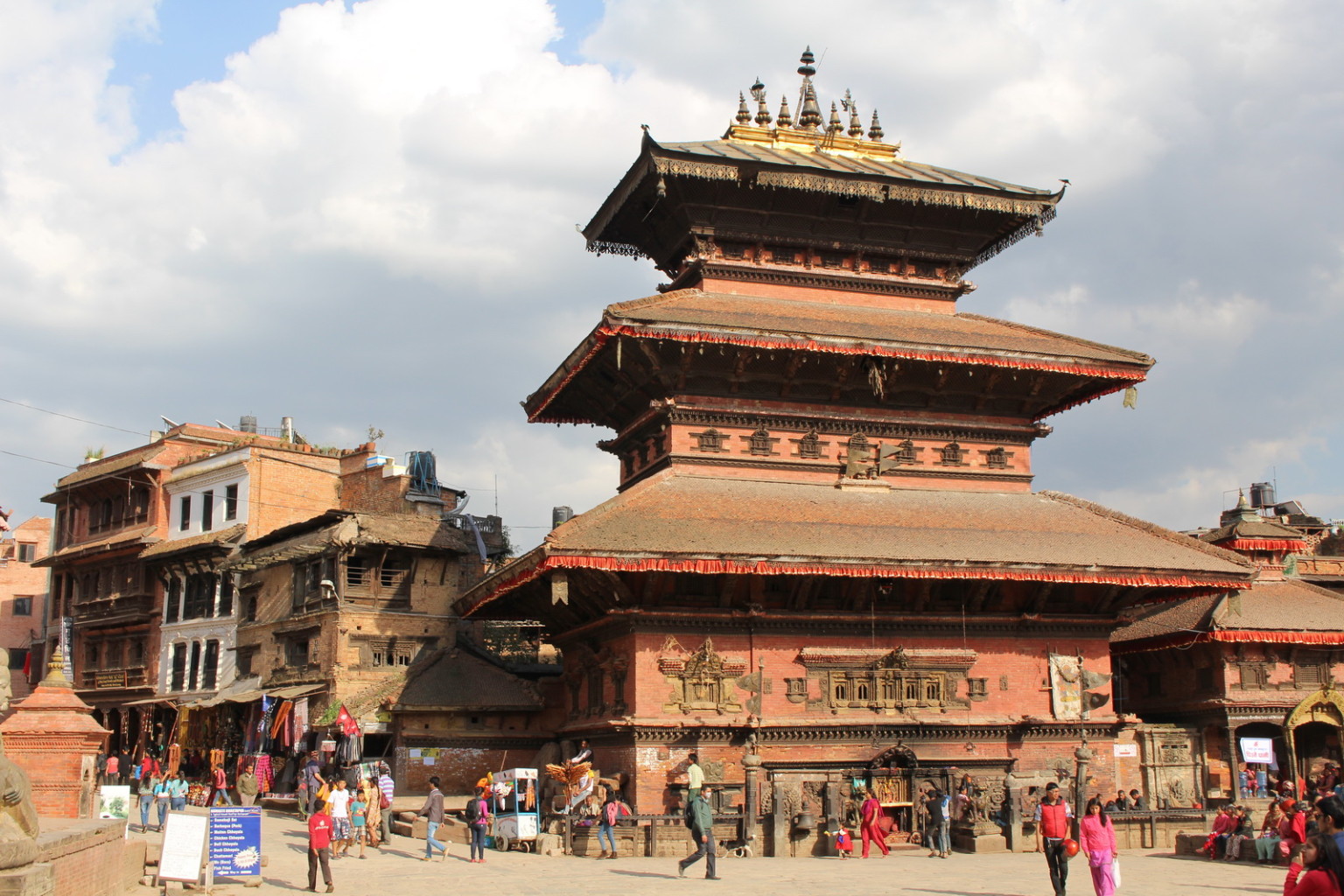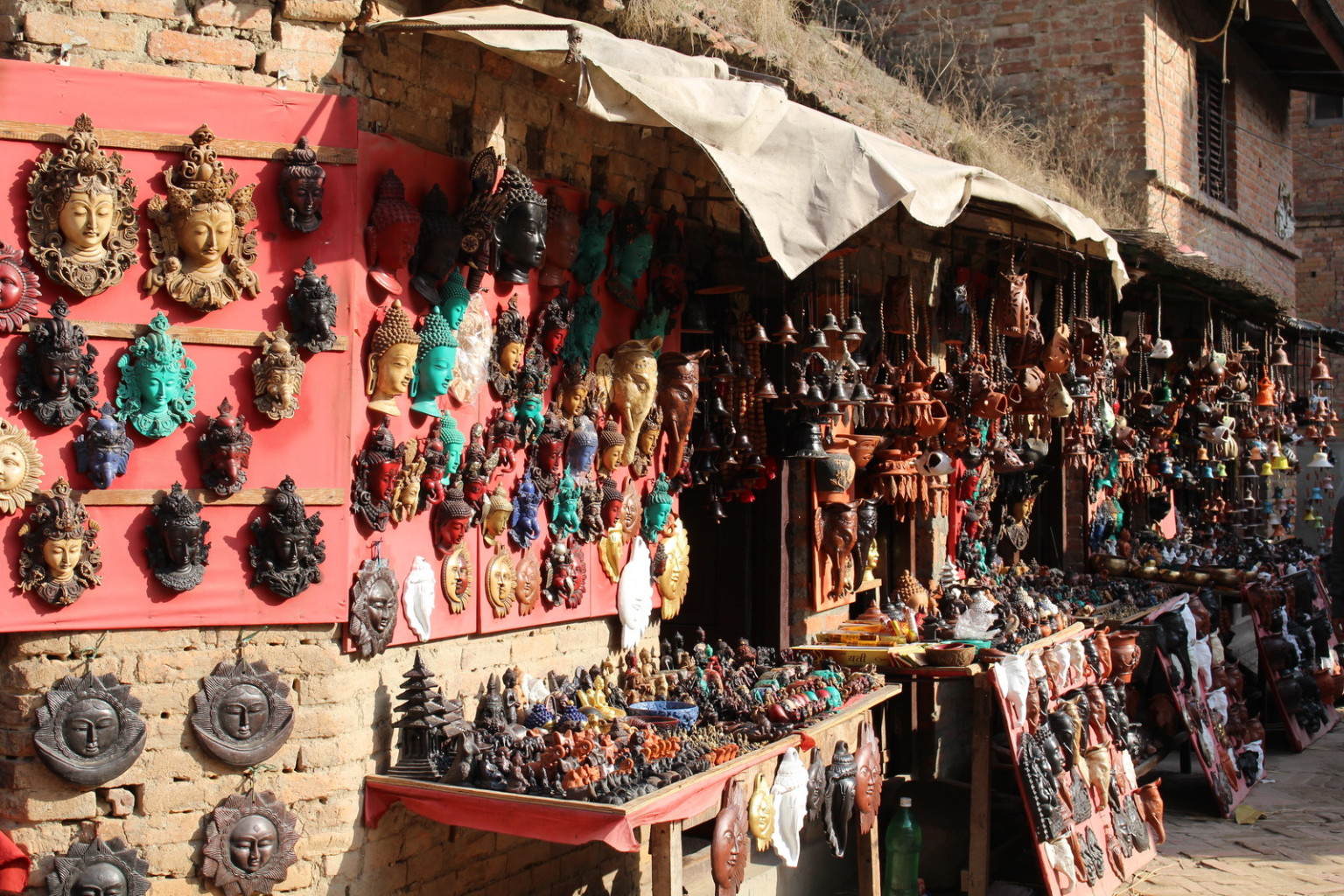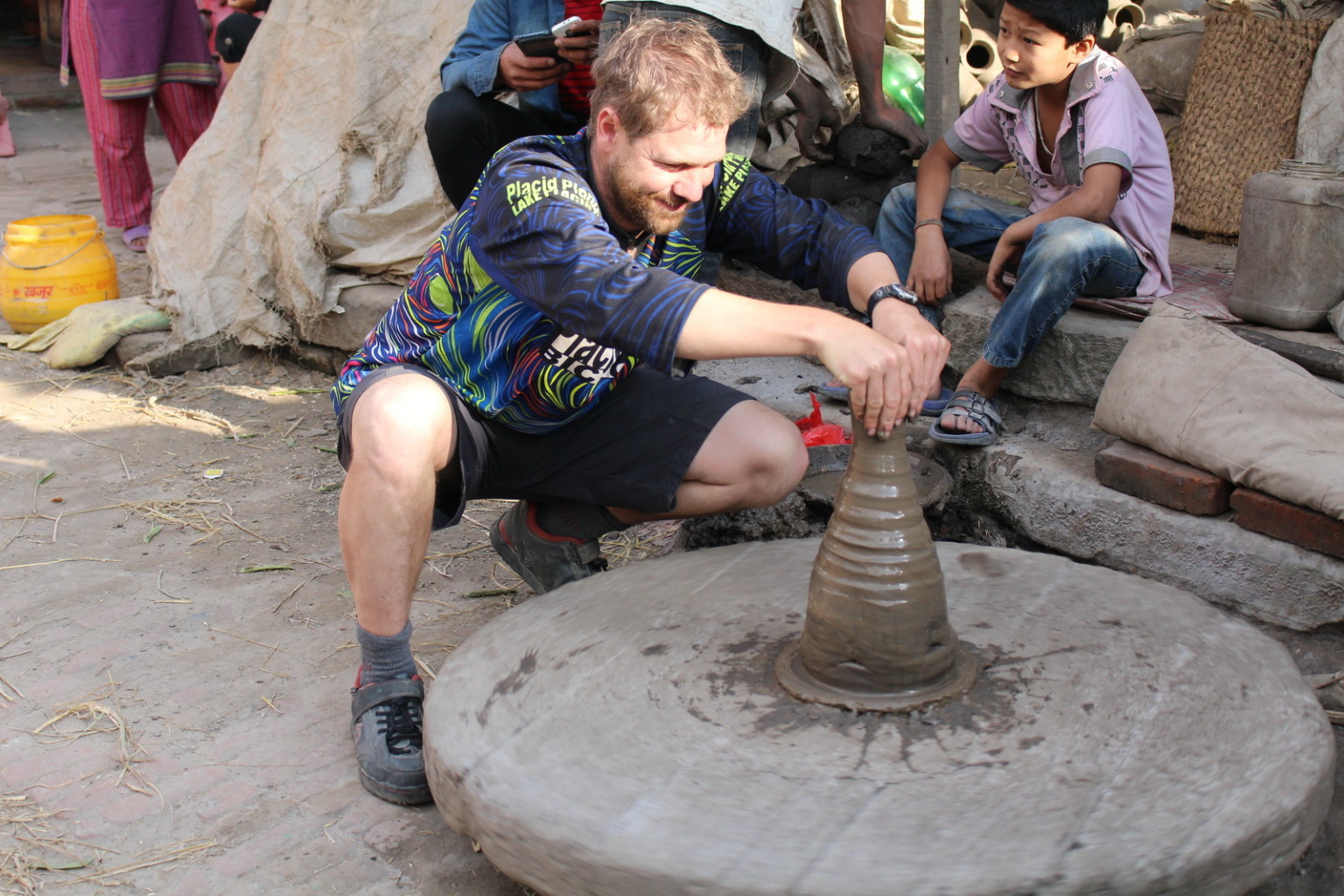 Dogs are everywhere in Nepal they clumsily walk the busy street of Kathmandu without paying much attention to anything. During the day they mostly sleep in some very awkward places like directly on the streets where pedestrian and cars zoom by inches off their noses.  Like trucks drivers they barely react except for imminent danger. Most dogs don't seem to have owners but sometimes they do like this very cute puppy hanging around a restaurant.
This reminds us how me miss our dog Mojo but according to the pictures we got from the farm where he is staying he does not miss us at all!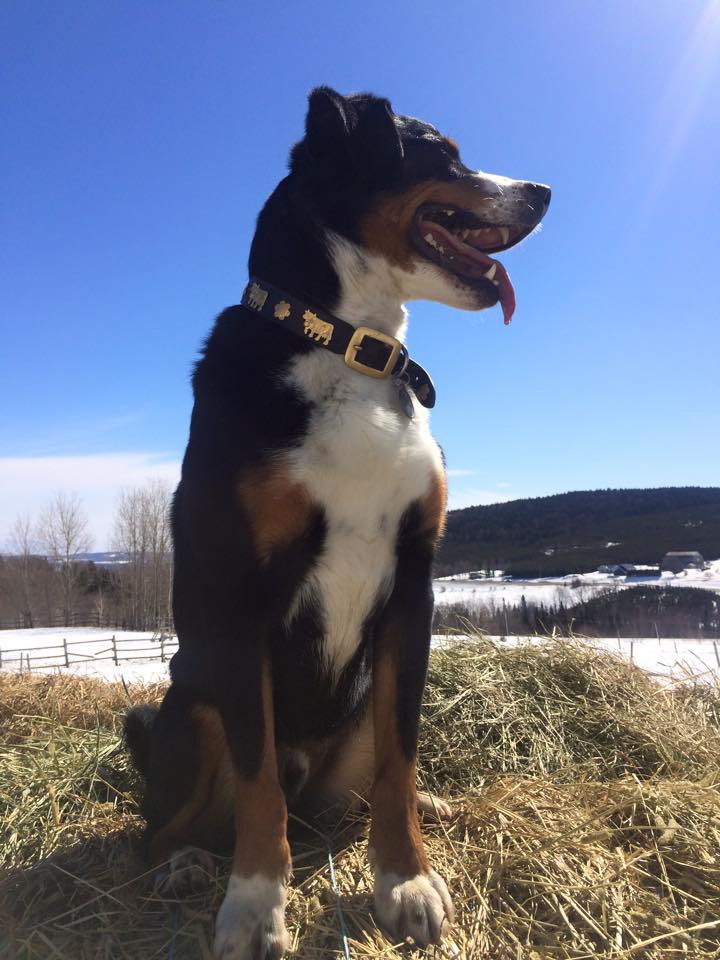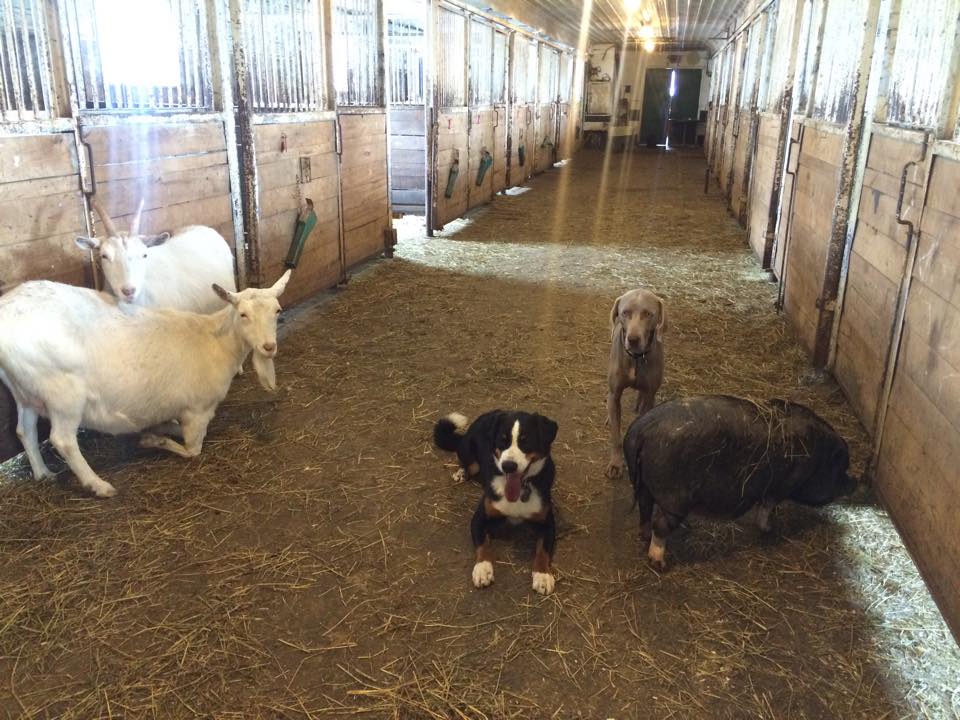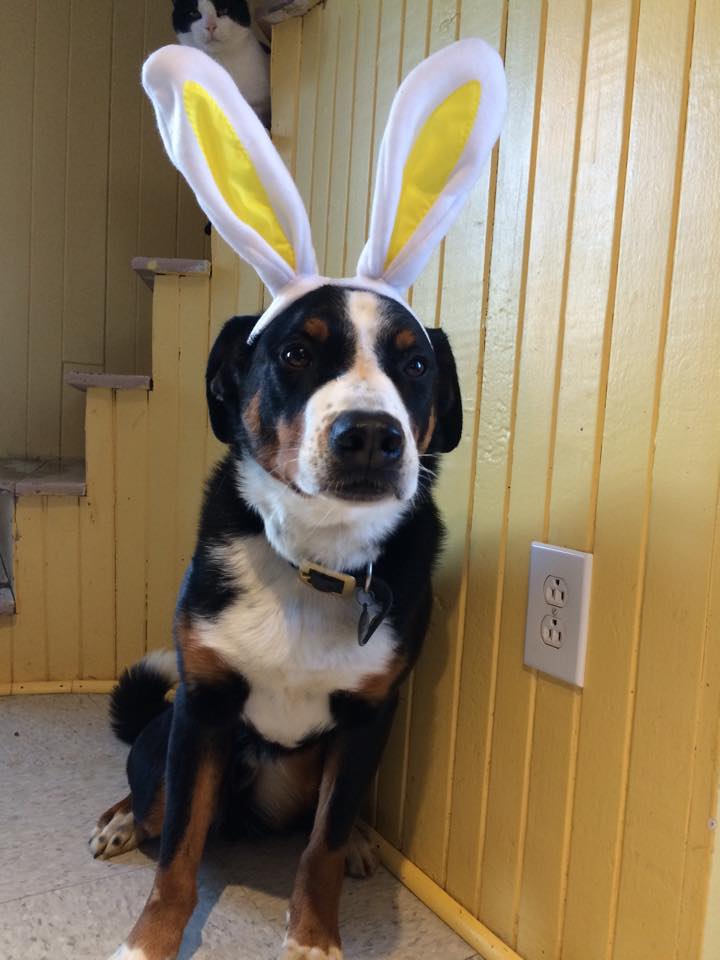 For our last day Epic Ride Nepal prepared a nice surprise for us, I am not going to tell you what it is, you need to go over there and find out for yourself. After the surprise all the crew of Epic Rides was there for our goodbye dinner.
We had such a good time riding in Nepal. Nepal is amazing, it's as beautiful as the people are friendly. The trip was a great mix of breath taking scenery, interesting culture and religion and awesome people. Our group of 10 persons was perfect, everyone was laid-back, interested and interesting. We could not think of better travelling partners.
A big thumbs up to Epic Rides Nepal, the company and guides are top notch. Their attention to details is extraordinary.
Thank you for a awesome trip.
See you next time!